Chicken Fajita Pepper Rings
CHICKEN FAJITA PEPPER RINGS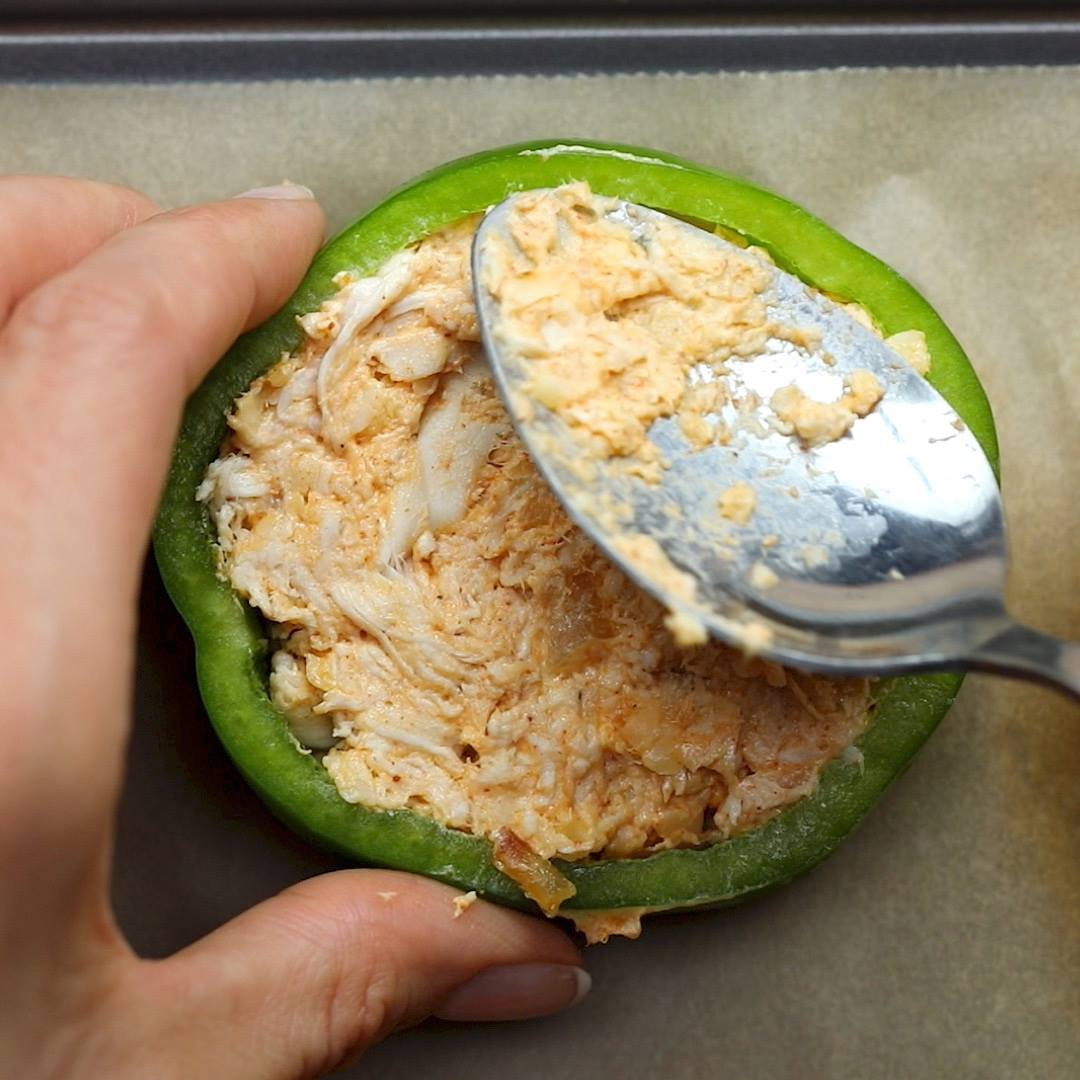 Ingredients
2 chicken breasts shredded
1 onion, diced and caramelised
1 cup cream cheese
2 tbsp fajita seasoning
3 peppers, seeded, cut Ito ½" rings
1 cup cheddar cheese
3 eggs, whisked
1 cup seasoned flour
2 cups seasoned breadcrumbs
Oil for frying
1 cup sour cream
Juice of 1 lime
1 garlic clove, minced
Salt and pepper to taste
Instructions
Mix together chicken, cream cheese, onion, cheddar cheese, and fajita seasoning.
Arrange pepper rings on a parchment-lined baking sheet. Fill each with chicken mix and flatten the surface. Place in the freezer for 30 minutes.
Meanwhile, heat oil in a deep pot to 170ºC for frying.
Coat each ring in flour, then egg then breadcrumbs. Carefully lace into the oil and fry until golden brown.
Mix together sour cream, lime juice, garlic and salt, and pepper to taste. Serve alongside Chicken Fajita Pepper rings, enjoy!
Watch the recipe video here:
Chicken Fajita Pepper Rings

Posted by Twisted on Tuesday, October 23, 2018