Baked BLT Dip
The number-one sandwich (don't even think about it, grilled cheese) becomes a hugely popular party dip in this easy-to-make recipe.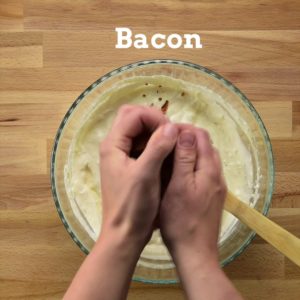 Ingredients
1 pound bacon, cooked
1 cup mayonnaise
1 cup sour cream
8 ounces cream cheese, softened
1½ cups cheddar cheese
1 tomato, seeded and chopped
¼ cup chopped green onions
Additional green onions, cooked bacon, tomato, and lettuce for garnish, if desired
Instructions
Preheat oven to 350°F degrees.
Mix mayonnaise, sour cream, and cream cheese in a bowl until thoroughly combined. Crumble bacon into mixture and stir. Add cheddar cheese, green onions, and tomato and mix well. Pour into a shallow dish or pie pan and bake for 20 minutes or until bubbling. Garnish with additional green onions, tomato, and crumbled bacon. Serve with corn chips.
Watch the recipe video here: