Hearty Potato Salad
Hearty Potato Salad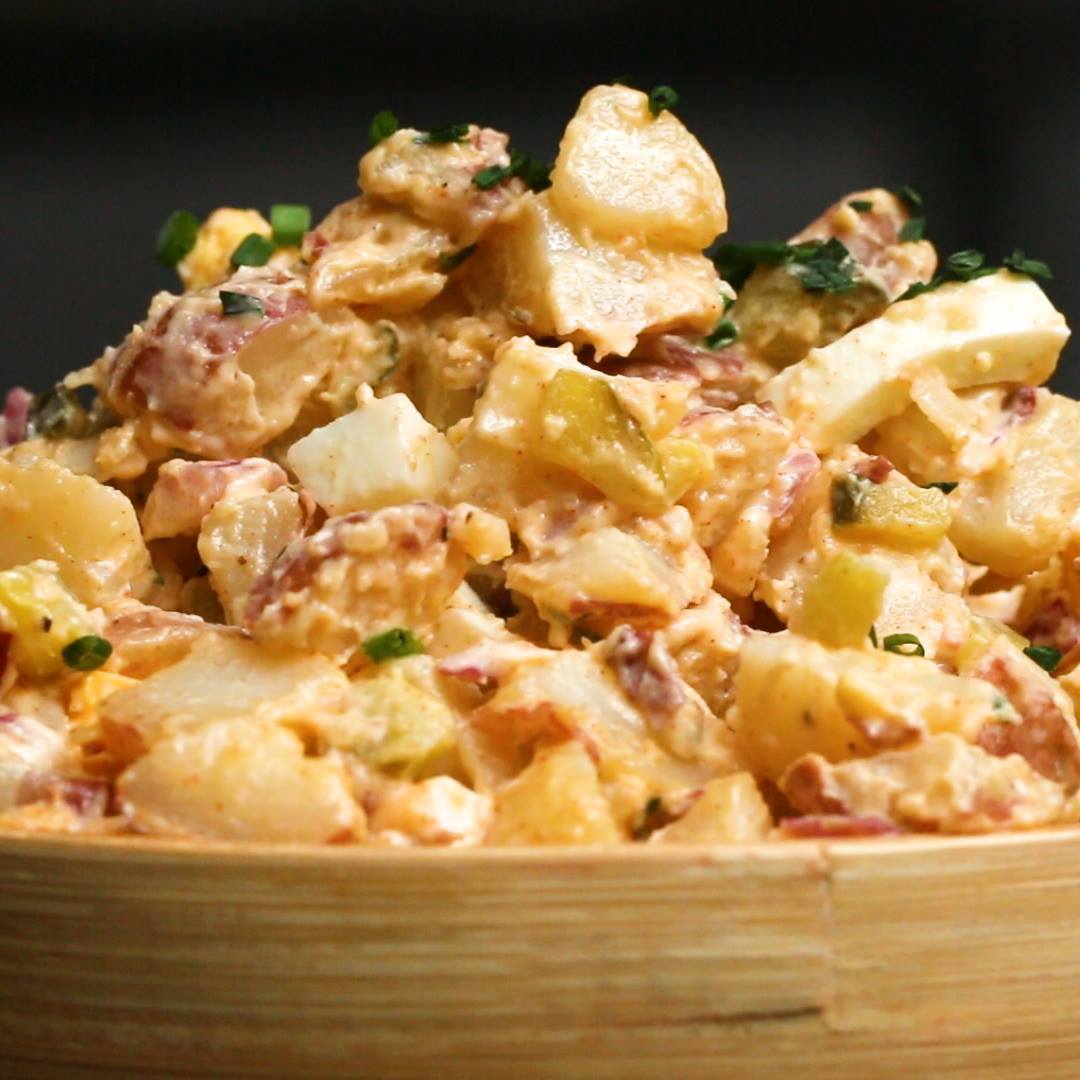 Ingredients
1 ½ lb small red potato, cleaned and unpeeled (680 g)
fine sea salt, to taste
½ cup mayonnaise (120 g)
½ lemon, juiced
2 teaspoons dijon mustard
¼ cup red onion, finely chopped (75 g)
2 hard-boiled eggs, coarsely chopped
¼ teaspoon smoked paprika
freshly ground black pepper, to taste
⅓ cup dill pickle, coarsely chopped (50 g)
2 tablespoons chives, finely chopped, plus more for garnish
Instructions
Place the potatoes in a large pot with enough water to cover them by 2 inches (5 cm), cover, and bring to a boil over high heat.
Once boiling, season with salt, reduce the heat to medium, and cook until the potatoes are tender, 25-30 minutes. Drain and set aside to cool.
In a large bowl, whisk together the mayonnaise, lemon juice, Dijon mustard, and paprika. Season with ½ teaspoon of salt and ½ teaspoon of pepper.
Dice the potatoes and transfer to a separate large bowl, along with the onion, eggs, pickles, and chives. Season with salt and pepper to taste. Pour the sauce over the potatoes and toss to coat evenly. Sprinkle with chopped chives, for garnish.
Enjoy!
Watch the recipe video here:
This hearty potato salad is so delicious! ?FULL RECIPE: https://tasty.co/recipe/hearty-potato-salad

Posted by Tasty on Tuesday, October 23, 2018