Breaded Onion Petals
Flowers aren't the only thing blooming this season... Who knew onions could be so beautiful?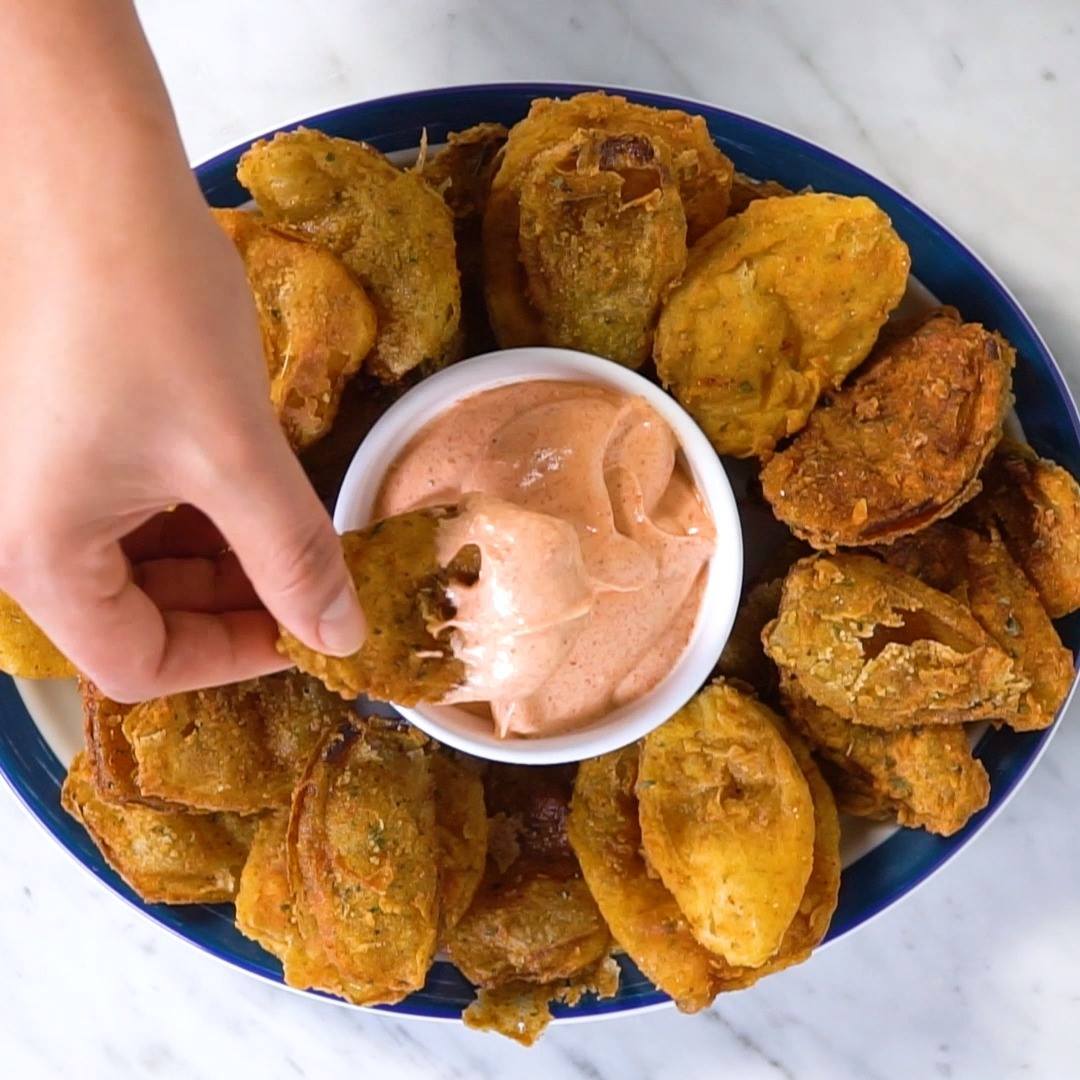 Ingredients
4 large onions
1 egg, beaten
½ cup milk
1 cup flour
1½ teaspoons paprika
1 teaspoon salt
½ teaspoon black pepper
½ teaspoon garlic powder
1½ teaspoons oregano
½ teaspoon cumin
Oil, for frying
2 tablespoons ketchup
⅔ cup mayonnaise
1 tablespoon sweet paprika
2 tablespoons heavy cream
¼ lime, juiced
Instructions
In a mixing bowl, whisk the egg and milk. Set aside.
In a separate bowl, mix the flour, paprika, salt, black pepper, garlic powder, oregano and cumin. Set aside.
Cut the onion into petals and dip each petal into the milk mixture and the dry mixture twice.
Fry in hot oil.
Combine the ketchup with the mayonnaise, sweet paprika and heavy cream.
Add the lime juice and mix again.
Serve the breaded onion petals with the sauce.
Watch the recipe video here:
Feel the love when picking these petals… the crispy, delicious love.Taste for Yourself: taste.md/2tvhQAG?: @Tastemade Brasil

Posted by Tastemade on Friday, June 29, 2018