Avocado Hummus
It's like the best of hummus and guacamole combined.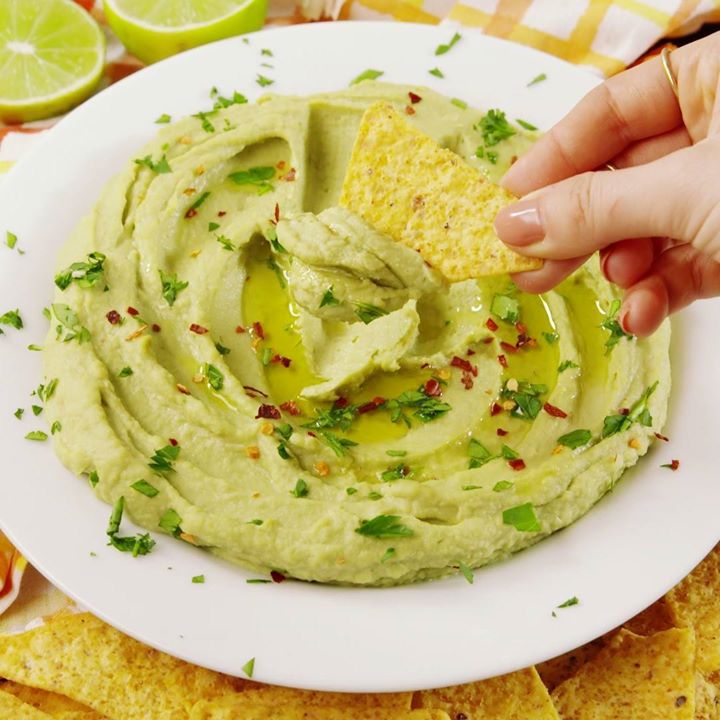 Ingredients
2 c. canned chickpeas
2 ripe avocados, cored and peeled
⅓ c. tahini
¼ c. lime juice
2 cloves garlic
3 tbsp. olive oil, plus more for serving
¼ tsp. cumin
kosher salt
1 tbsp. Chopped cilantro, for garnish
Red pepper flakes, for garnish
Instructions
Combine chickpeas, avocados, tahini, lime juice, garlic, olive oil and cumin in the bowl of a food processor and season with salt. Blend until smooth.
Pour mixture into serving bowl and garnish with cilantro and red pepper flakes. Drizzle with more olive oil if desired and serve.
Watch the recipe video here:
Avocado lovers, THIS is your new favorite. Full recipe: http://dlsh.it/4s9d4Bd

Posted by Delish on Wednesday, February 21, 2018