3-Ingredient Sheet-Pan Peanut Blossoms
Make peanut blossoms for a crowd with almost no effort at all! The secret? Your trusty sheet pan and just three ingredients. No dough rolling required.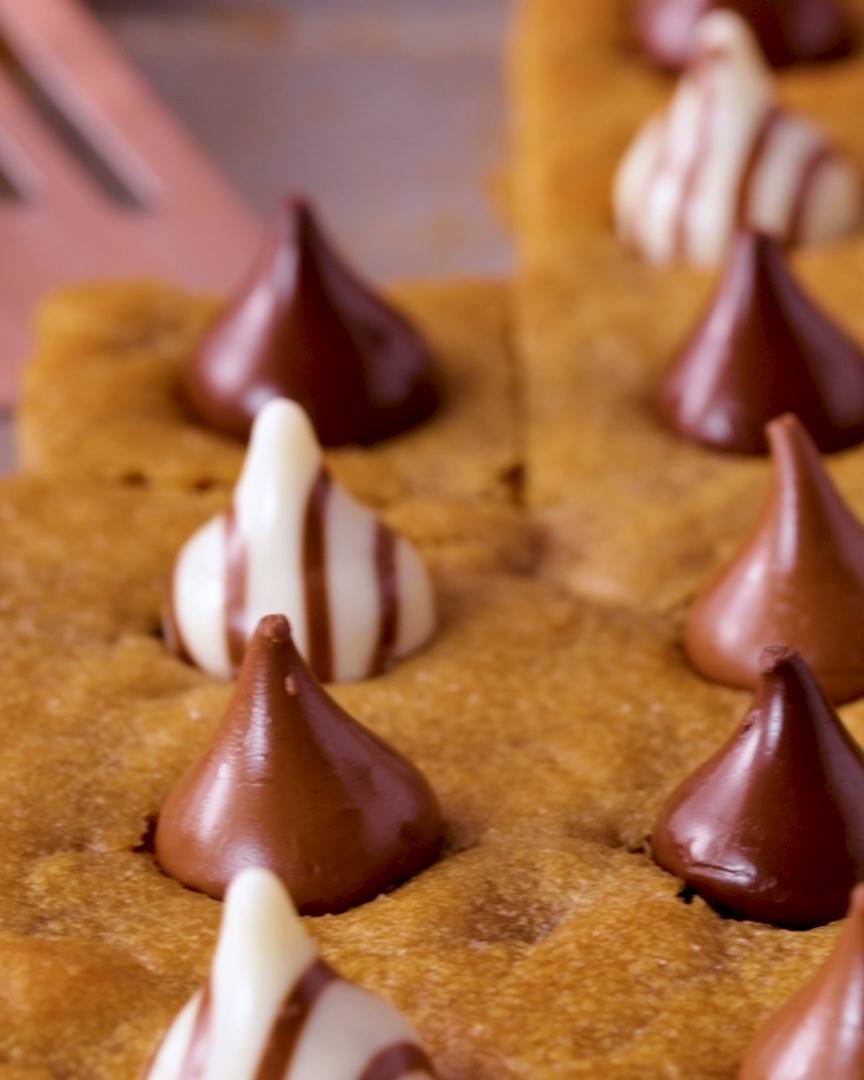 Ingredients
2 rolls (16.5 oz each) Pillsbury™ refrigerated peanut butter cookies
1 teaspoon sugar
48 Hershey's™ Kisses™ Brand any variety candies, unwrapped
Instructions
Heat oven to 350°F.
Crumble both rolls cookie dough in ungreased 15x10x1-inch pan. Press evenly in pan. Sprinkle evenly with sugar.
Bake 12 to 16 minutes or until golden brown. Remove from oven. Immediately press a variety of chocolate candies into bars, in 8 rows of 6 candies each. Cool about 2 hours or until candies are set. Cut into bars with chocolate candy in center of each. Store in airtight container.
Watch the recipe video here: