Zebra Ice Box Cake
Never underestimate the power of chocolate.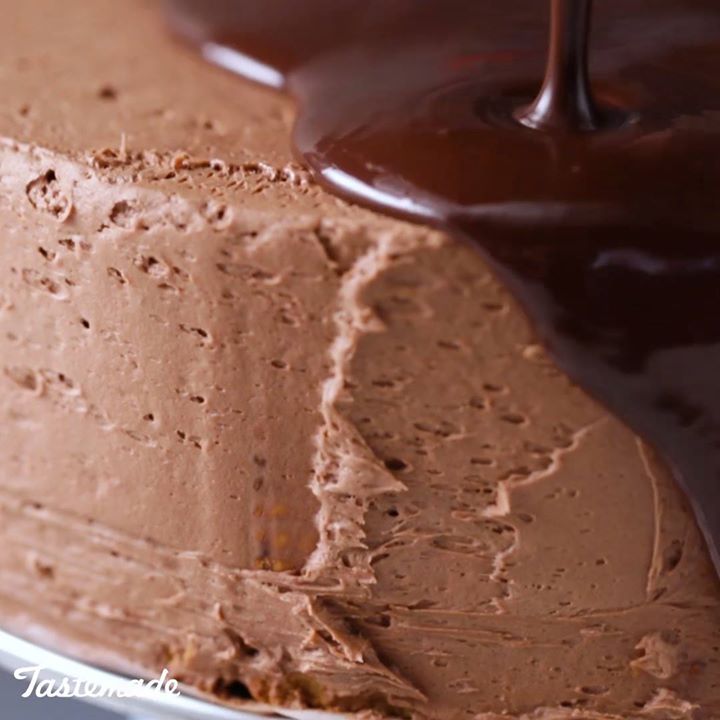 Ingredients
60 shortbread biscuit cookies
1½ cups chocolate frosting
1 cup milk chocolate frosting
1 cup milk chocolate frosting
3 cups chocolate ganache, divided
1 cup white chocolate shavings
1 cup dark chocolate shavings
Instructions
Assemble the cake:
Line a 9-inch springform pan with parchment paper. Working carefully, spread a thin layer of chocolate frosting on a biscuit and place around the edge of the pan. Repeat this until all biscuits are used, creating a spiral of cookies and frosting. Top the cookies with a layer of milk chocolate frosting and place in the freezer for up to two hours to set the frosting. Remove from the freezer and remove the springform pan. Cover the cake completely with remaining milk chocolate frosting. Set the cake in the fridge for 30 minutes to set.
Place cake over a cooling rack and pour two cups of warmed ganache to cover the cake. Allow ganache to set, and place on a serving platter. Pipe a border of ganache around the top and bottom of the cake. Top with chocolate shavings and serve. Cake will keep up to 3 days refrigerated.
Watch the recipe video here:
Never underestimate the power of chocolate.Taste for Yourself: taste.md/2IM9Cta

Posted by Tastemade on Saturday, April 14, 2018