Yogurt Creme Brulee with Fresh Fruit and Granola
Forget about cereal and toast because we've got BREAKFAST ? CREME ? BRULEE ?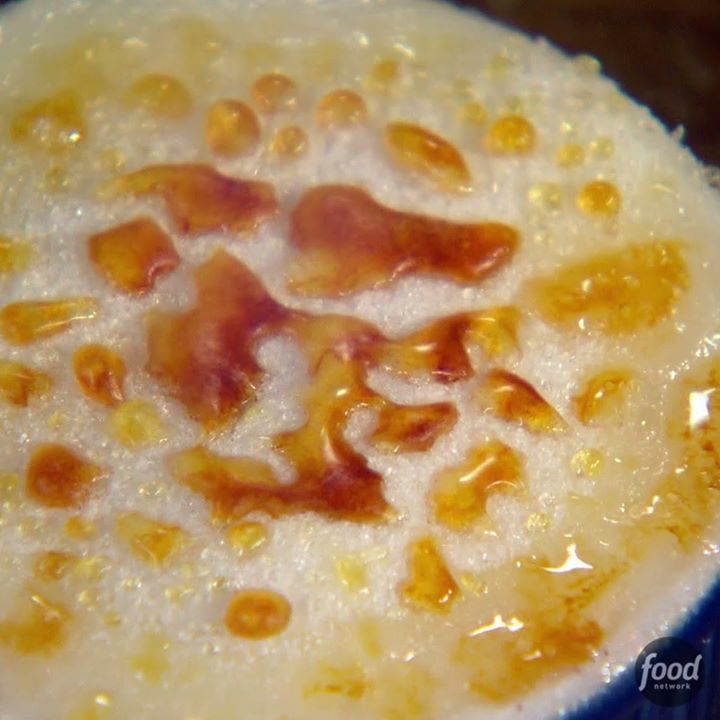 Ingredients
16 ounces 2-percent Greek yogurt
1 teaspoon pure vanilla extract or ½ vanilla bean, scraped
2 cups fresh berries, such as blueberries, raspberries, blackberries, strawberries or a combination
½ cup granulated sugar, plus more
2 teaspoons fresh lemon juice
½ cup granola
Instructions
Special equipment: Four 8-ounce ramekins, kitchen blowtorch
Mix together the yogurt and vanilla in a medium bowl until combined. Cover and refrigerate for at least 30 minutes to allow the flavors to meld.
Put the berries in a small saucepan with ¼ cup water, cooking over medium heat until just softened, about 3 minutes. Remove from the heat and add the sugar and lemon juice. Let cool slightly before dividing the mixture among four 8-ounce ramekins.
Sprinkle the granola evenly over the berries and top with the vanilla yogurt, filling to the top of the ramekins. Cover and place in the freezer for 5 minutes.
Remove from the freezer and sprinkle 2 tablespoons of sugar over each ramekin. Using a kitchen blowtorch, caramelize the sugar by slowly sweeping the flame back and forth over the surface of the yogurt. Let the sugar harden, about 2 minutes, before serving.
Watch the recipe video here: