TROPICAL AVOCADO MANGO POPSICLES
You won't believe how creamy and naturally sweet these Tropical Avocado Popsicles are!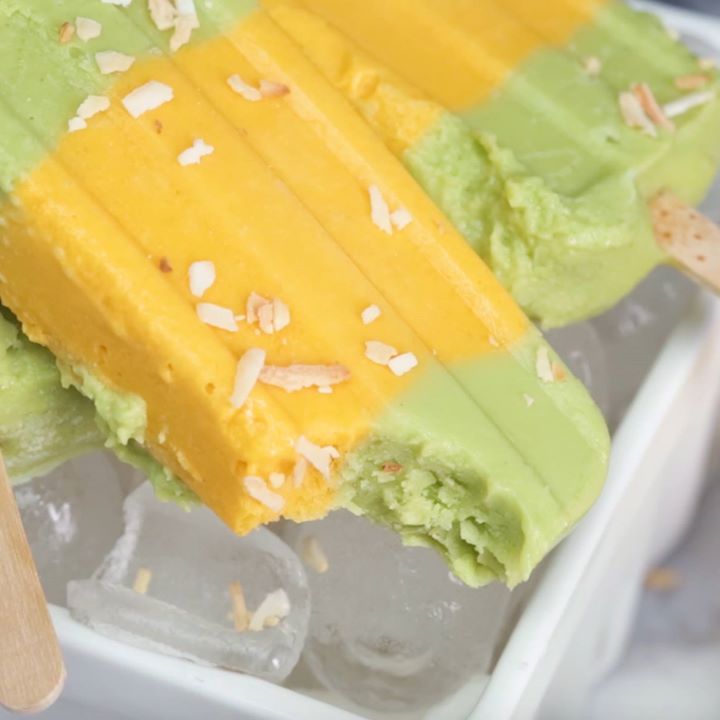 Ingredients
4 cups chopped mango (about 2 mangos)
2 14.5 ounces cans of full-fat coconut milk
2 Avocados, pitted and scooped
2 tablespoons honey
2 tablespoons toasted coconut flakes
Toasted Coconut and Chopped Pistachios for garnish
Instructions
In a food processor or blender, add 1 can of coconut milk, avocados, and honey until smooth.
Separately, blend mango and 1 can of coconut milk until smooth.
Fill popsicle molds by alternating the avocado mixture, toasted coconut flakes, and the mango mixture. When full, insert popsicle sticks.
Freeze for 4-6 hours.
Scoop into container with a lid and freeze for 3-4 hours (preferably overnight) until firm.
Serve with more toasted chopped coconut for garnish and enjoy!
Watch the recipe video here: