Roy's Classic Melting Hot Chocolate Soufflé
You're gonna wanna make this!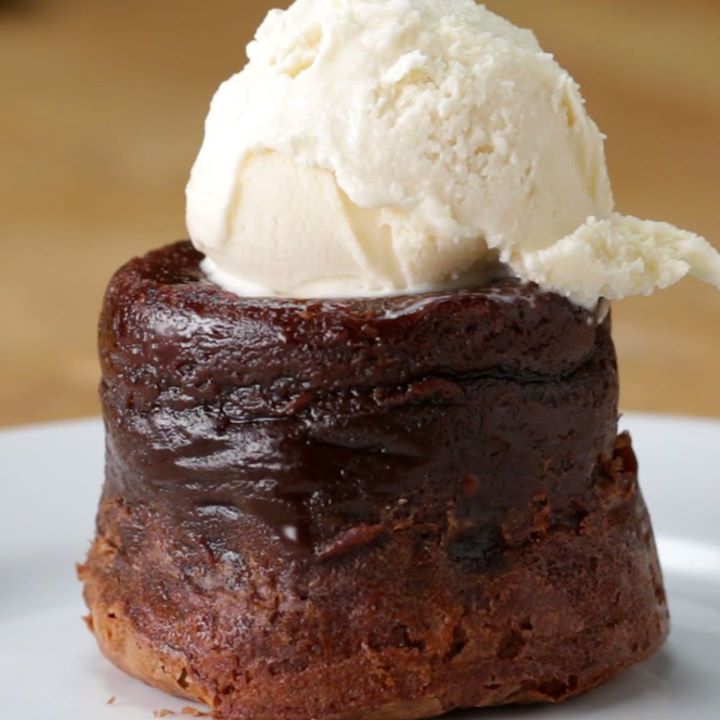 Ingredients
12 tablespoons butter
8 ounces semisweet or dark chocolate
1 cup sugar
3 tablespoons cornstarch
4 eggs, plus 4 egg yolks
Ice cream, to serve
Instructions
Preheat oven to 375°F (190°C).
In a saucepan, melt butter over medium-high heat. Add chocolate, and whisk to combine. Remove from heat.
In a bowl, combine sugar and cornstarch. Pour in chocolate mixture, and mix thoroughly.
Add the eggs, and mix thoroughly. Refrigerate mixture overnight.
Line 4 soufflé tins or 4 ceramic ramekins with parchment paper, and grease thoroughly. Divide mixture among the tins, and bake for 28-30 minutes.
Serve with ice cream.
Enjoy!
Watch the recipe video here:
Roy's Classic Melting Hot Chocolate Soufflé

Roy's Classic Melting Hot Chocolate SouffléFULL RECIPE: http://bzfd.it/2xlhjEgWe're teaming up with the Hawaii Food & Wine Festival to send you and a friend to #Hawaii to enjoy some Tasty food and wine on us! We'll also be there, so, say Aloha! ?Enter to WIN here: http://bit.ly/2xlEdvn

Posted by Tasty on Friday, September 22, 2017