No Bake Oreo Tart
Made with dark chocolate and America's favorite cookie, pardon us as we pick our mouths up off the floor.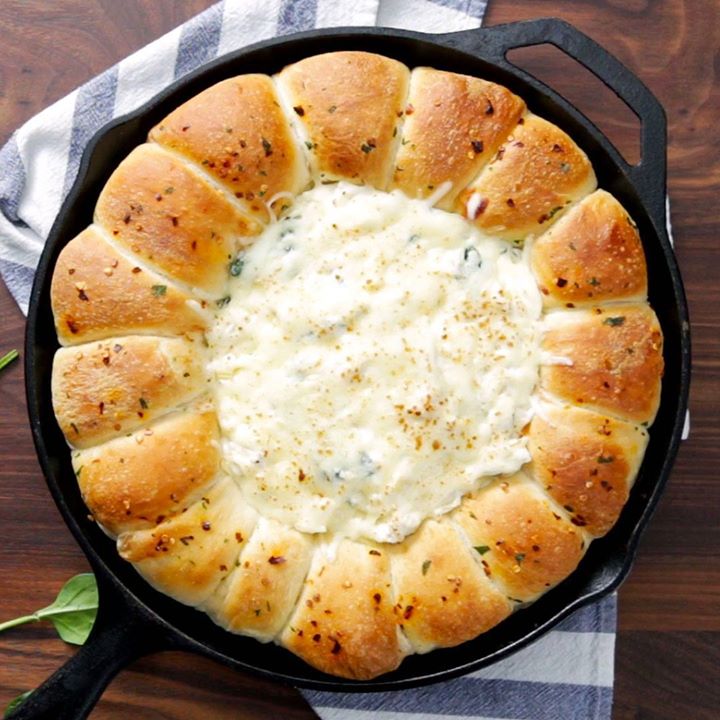 Ingredients
300 grams crushed Oreo cookies
100 grams chopped Oreo cookies
50 grams baby Oreos
150 grams melted unsalted butter
400 grams dark cooking chocolate
150 milliliters thickened cream (35 percent fat content)
Instructions
Start off by adding 300 grams of Oreos to a food processor and process until you reach a fine crumb. Add the melted butter and process until well combined.
Add the crumb mixture to 30 centimeters rectangle. I used a long one but you may use a 20 centimeters round tin. Press down using the palm of your hands. Shape it so that it covers the bottom and sides evenly. Place in the fridge for 20 min to firm up.
While that's chilling prepare the chocolate filling by adding the dark chocolate and cream to a large microwave safe bowl and microwave for 20 seconds at a time, stirring each time until the mixture is smooth.
Pour it into the pie shell and sprinkle with roughly chopped Oreos and baby Oreos. Place it in the fridge for 4 hours, or overnight to chill before serving.
Watch the recipe video here: