Time-saving Sheet-pan Eggs
These time-saving sheet-pan eggs will make your meal prep SO EASY!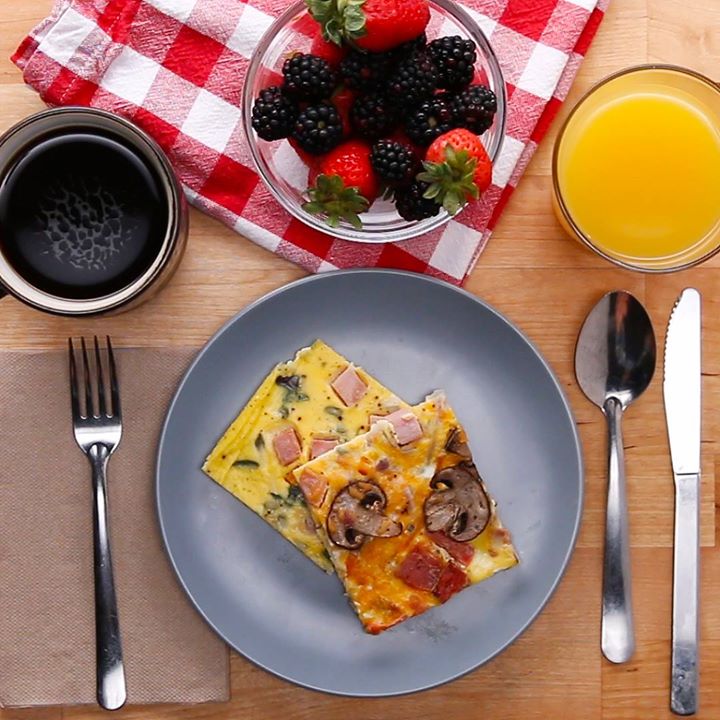 Ingredients
12 egg
½ cup milk
salt, to taste
pepper, to taste
topping of your choice
Instructions
Preheat the oven to 450˚F (230˚C).
In a bowl, whisk together the eggs and milk until smooth.
Pour the eggs onto a greased sheet pan and sprinkle in your favorite toppings.
Bake for 15 minutes or until the eggs are cooked through.
Slice the omelette and serve immediately or put into a storage container and freeze for up to 1 month.
Enjoy!
Watch the recipe video here:
These time-saving sheet-pan eggs will make your meal prep SO EASY! ?FULL RECIPE: https://tasty.co/recipe/time-saving-sheet-pan-eggs

Posted by Tasty on Sunday, September 24, 2017