The Ultimate No-Bake Chocolate-Peanut Butter Pie
Beat the heat with the ULTIMATE No-Bake Chocolate-Peanut Butter Pie ?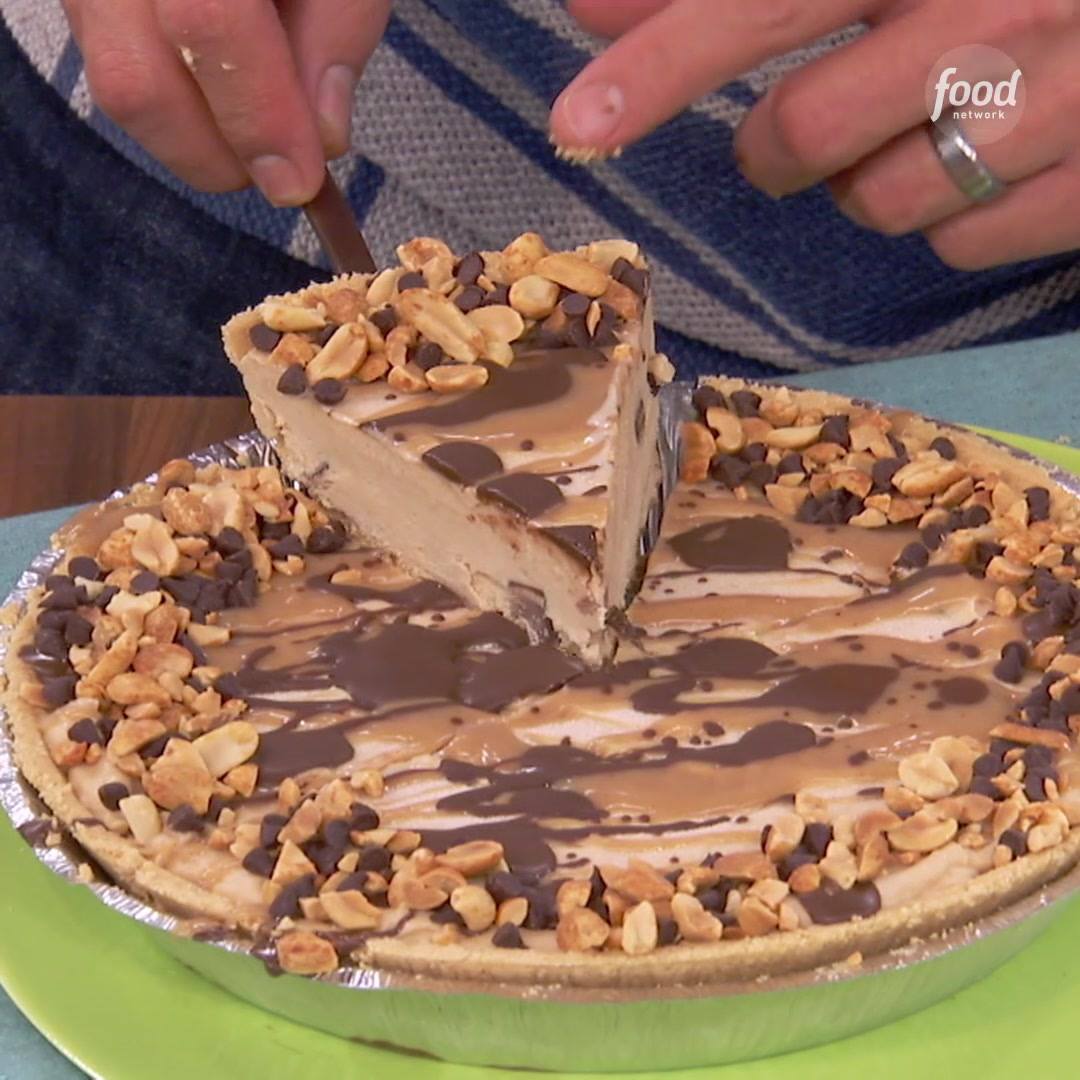 Ingredients
1 cup heavy cream
¾ cup powdered sugar
1 tablespoon vanilla extract
8 ounces cream cheese, at room temperature
1 cup creamy peanut butter
1 cup chopped peanut butter cups
1 pre-made graham cracker pie crust
1 recipe Peanut Butter Sauce, recipe follows
¼ cup chocolate shell ice-cream topping, such as Magic Shell
1 cup crushed roasted salted peanuts
¼ cup mini chocolate chips
Peanut Butter Sauce:
¼ cup sweetened condensed milk
¼ cup creamy peanut butter
1 teaspoon vanilla extract
Instructions
Combine the heavy cream, powdered sugar and vanilla extract in the clean, cold bowl of a stand mixer fitted with the whisk attachment. Whip until the mixture holds stiff peaks. Gently transfer the whipped cream to a new bowl. Add the cream cheese to the stand mixer bowl, switch to the paddle attachment and beat on medium speed for 1 minute. Add the peanut butter and beat until light and fluffy about 3 minutes.
Gently fold the whipped cream and chopped peanut butter cups into the cream cheese mixture. Pour the filling into the pie crust and place in the fridge to set for 2 to 3 hours.
Using a spoon, drizzle the pie in vertical lines with peanut butter sauce. Repeat with the chocolate shell ice-cream topping, also in vertical lines. Sprinkle the peanuts and mini chocolate chips around the perimeter of the pie.
Peanut Butter Sauce:
Heat the condensed milk, peanut butter and 3 tablespoons water in a small saucepan over medium-low heat until smooth and melted, 5 to 7 minutes. (Thin with a little more water if too thick.) Let cool slightly.
Watch the recipe video here: