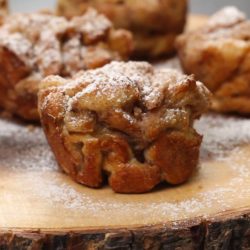 Think of your favorite breakfast dish and then think of that in muffin form! French Toast Muffins. Yep, I said it.
These babies satisfy that sweet craving you might get in the mornings and fill you up at the same time!
I seriously don't know anyone who would turn these down! They were gone in no time!