Amazing Fish Tacos
Just 15 minutes to delightful fish taco taste? Yes, please!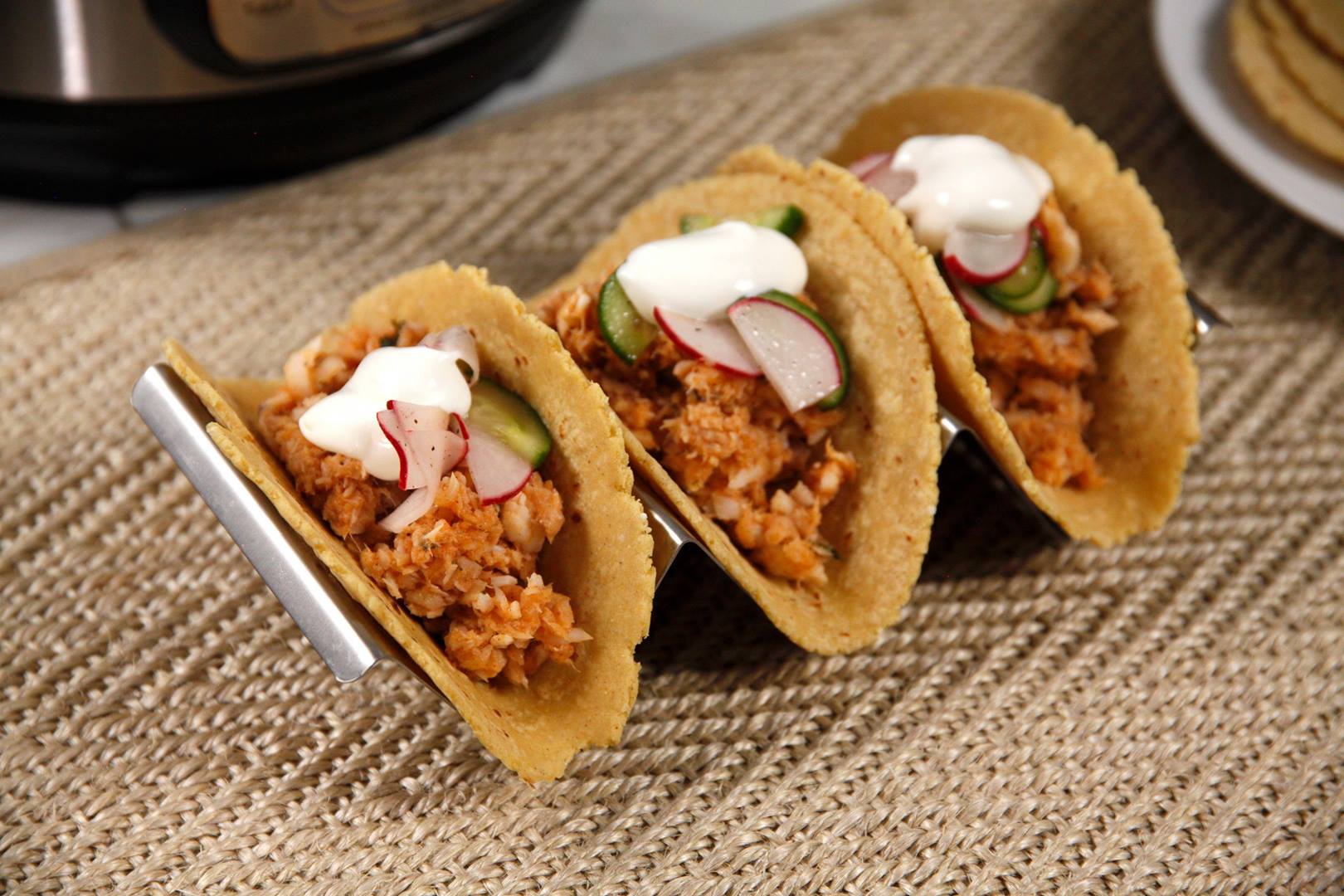 Ingredients
¾ cup water
4 6 oz tilapia, halibut, or black bass fillets
1 tsp ground coriander
1 tsp dried parsley
½ tsp kosher salt
¼ tsp smoked paprika
¼ tsp pepper
Topping Mixture:
4 radishes, thinly sliced
½ small cucumber, halved and thinly sliced
2 tbsp fresh lime juice
2 tsp olive oil
¼ tsp kosher salt
¼ tsp pepper
To Finish:
8 corn tortillas, warmed
1 cup fresh cilantro leaves
¼ cup sour cream
Lime wedges
Instructions
Pour ¾ cup water in the pot. Place the fish in a steamer basket and season with coriander, parsley, salt, smoked paprika and pepper.
Lower the steamer basket into the pot, then secure the lid, making sure the vent is closed.
Using the display panel select the MANUAL function*. Use the +/- keys and program the Instant Pot for 2 minutes.
Meanwhile, in a medium bowl, combine the Topping Mixture ingredients and toss to coat.
When the time is up, quick-release the pressure. Check the fish for doneness. If fish is not quite done, simply close the pot for a few minutes and allow residual heat to bring to desired doneness.
Watch the recipe video here: