Steak And Potato Nachos
All you'll need is a movie to go with these steak and potato nachos and you're all set ?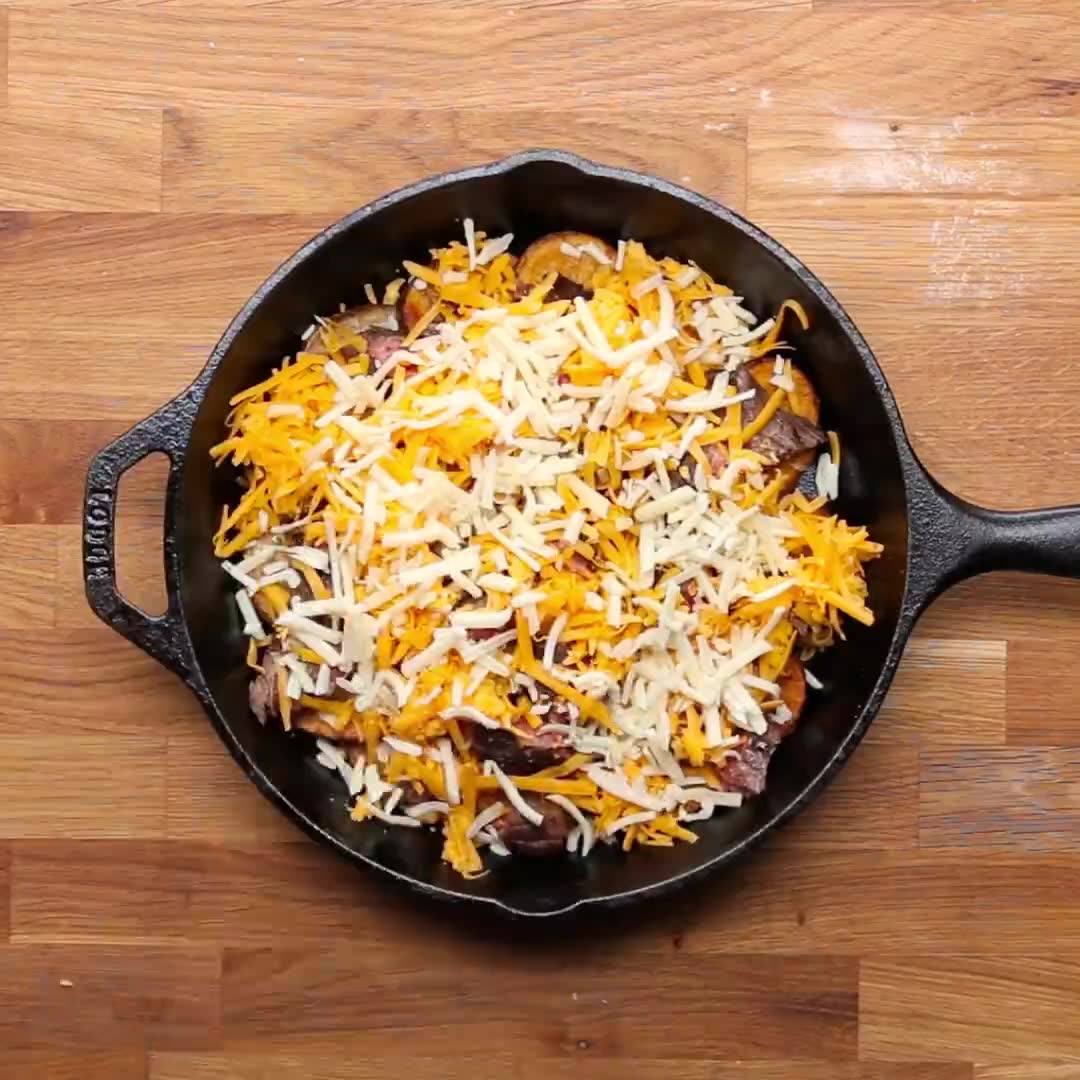 Ingredients
2 russet potatoes, sliced
1 lb skirt steak (455 g)
4 tablespoons olive oil
salt, to taste
pepper, to taste
2 teaspoons paprika
1 cup shredded cheddar cheese (100 g)
½ cup shredded monterey jack cheese (50 g)
sour cream
salsa, optional
2 green onions, minced
Instructions
Place sliced potatoes in a large bowl. Toss with olive oil, salt, pepper, and paprika.
Lay the potatoes on a baking sheet and bake at 450˚F (230˚C) for 20 minutes.
Season skirt steak with salt and pepper. Cook on high heat for roughly three minutes each side, for medium-rare.
Let the steak rest for 10 minutes, then slice into cubes.
In a cast iron skillet or baking sheet, arrange cooked potatoes into a heap. Top with steak, then cheddar and monterey jack cheese.
Broil for five minutes or until the cheese is melted.
Serve immediately with sour cream, salsa, green onions or any topping of choice.
Enjoy!
Watch the recipe video here:
All you'll need is a movie to go with these steak and potato nachos and you're all set ?FULL RECIPE: https://tasty.co/recipe/steak-and-potato-nachos

Posted by Proper Tasty on Wednesday, October 24, 2018