Prosciutto-Wrapped Caprese Balls
The perfect recipe for those who see tomato, basil and mozzarella, and think, "this needs more bacon."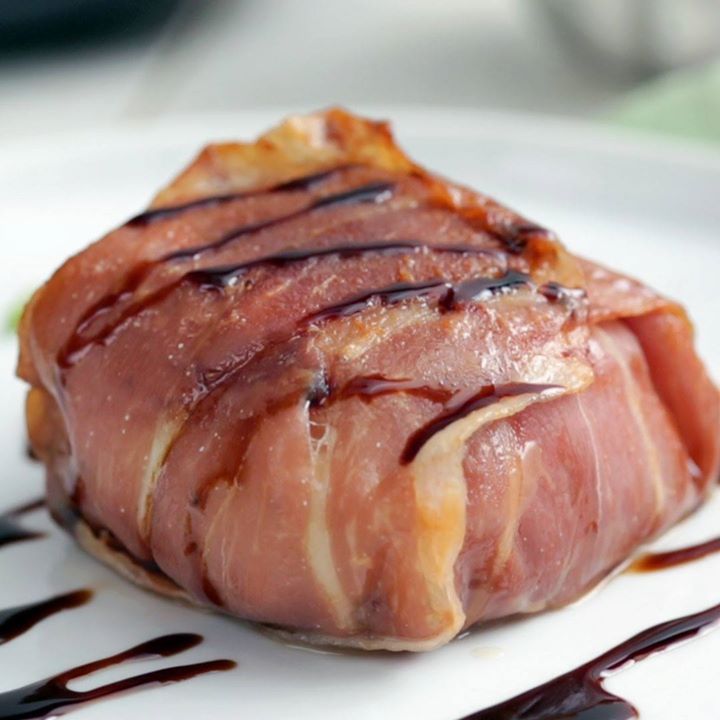 Ingredients
4 (4-ounce) mozzarella balls
1 tablespoon olive oil
Sea salt and black pepper to taste
12 slices prosciutto
1 large tomato, cut into 8 slices
8 large basil leaves
Balsamic glaze, to serve
Instructions
In a large bowl, mix mozzarella balls, olive oil, salt and pepper.
On a flat surface, create a long band with 2 overlapping pieces of prosciutto. Place the third piece perpendicular to create a cross.
Place one slice of tomato and one leaf of basil in the middle. Add mozzarella ball. Top with another slice of tomato and leaf of basil. Pull prosciutto up to fully wrap mozzarella ball. Repeat with remaining mozzarella.
Heat a large nonstick skillet on medium. Place wrapped mozzarella balls in the pan and brown on each side. Remove to a plate. Serve drizzled with balsamic glaze and topped with more basil.
Watch the recipe video here: