Fajita Roll Ups
Ever look at a fruit roll up and think "yeah, but what if it was made of steak?"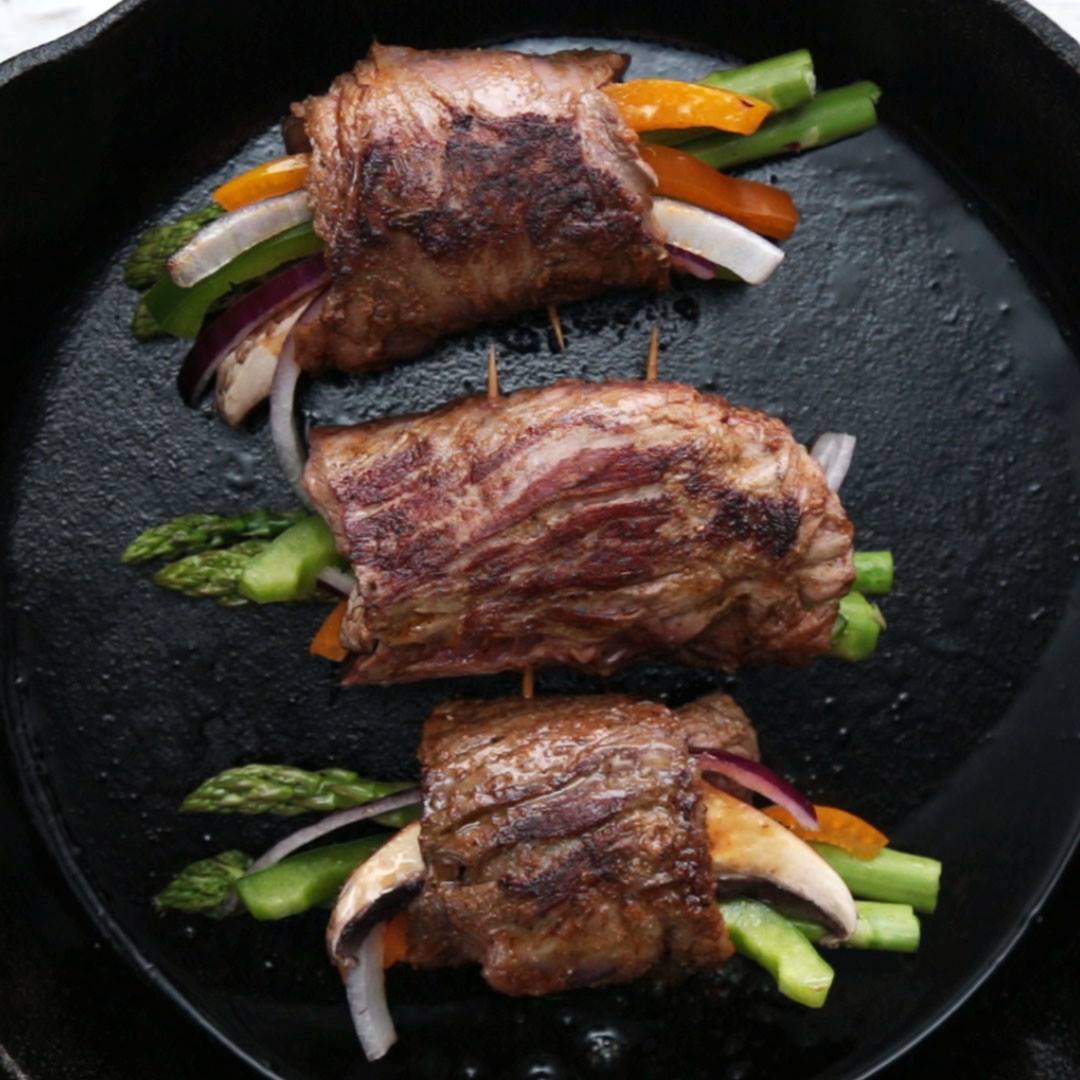 Ingredients
1 pound skirt steak
¼ cup olive oil plus 1 tablespoon
⅛ cup lime juice
2 teaspoons garlic powder
2 teaspoons cumin
1 teaspoon chili powder
1 teaspoon paprika
1 teaspoon salt
1 teaspoon pepper
1 bunch of asparagus, trimmed
1 red bell pepper, sliced
1 yellow bell pepper, sliced
1 red onion, sliced
1 portobello mushroom, sliced
To garnish:
Instructions
Preheat oven to 375 degrees.
Cut steak into 5 to 6 inch pieces. Add to a bowl and season with olive oil, lime juice, garlic powder, cumin, chili powder, paprika, salt and pepper. Add a few pieces of asparagus, peppers and onions to the center of each piece of steak. Roll tightly and use toothpicks to hold them closed.
Heat a saute pan on medium-high heat. Add 1 tablespoon olive oil, and brown steak rolls on all sides. Transfer to a baking sheet and bake 5 to 8 minutes until cooked through. Garnish with cilantro and chipotle sauce to serve.
Watch the recipe video here:
Fruit Roll Ups, or Steak Roll Ups? Taste for Yourself: taste.md/2wUn5hq

Posted by Tastemade on Sunday, June 24, 2018