Spicy, Smokey, Cheesy and Just Amazing! Jalapeno Popper Potato Bombs!
Potato skins are not a new idea but what you put in them can be. Jalapeno popper is the first place my mind goes when making recipes so here we go again! Let's get poppin! The potato skin is the perfect vessel to put your favorite flavor in! Crispy potato stuffed with creamy and gooey cheese. Salty and smoky bacon. Topped off with the star of the show, Jalapenos! Every bite is as good as the last!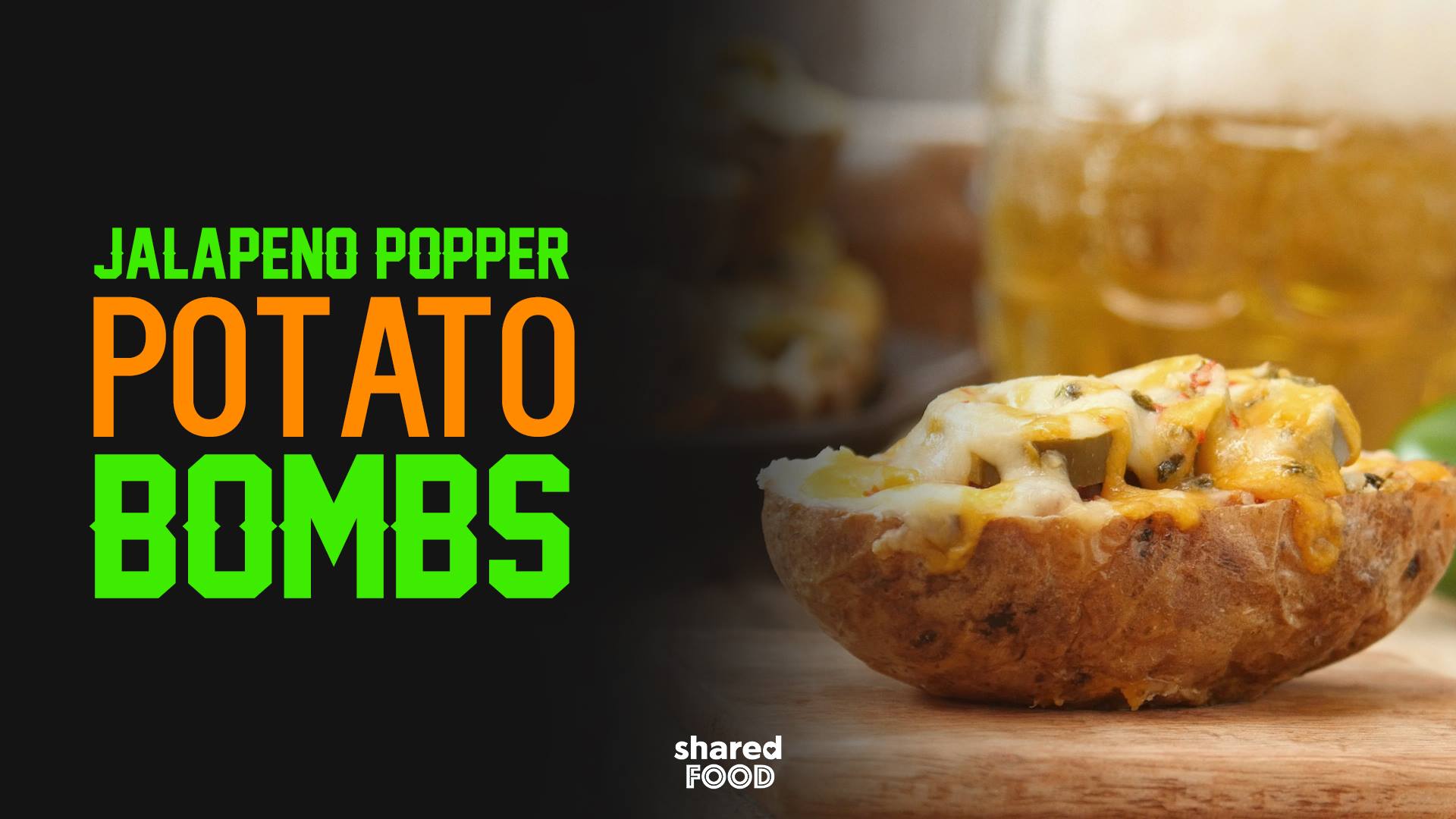 Ingredients
4 russet potatoes
6 tablespoons cream cheese
24 pickled jalapeno slices
1½ cups Mexican cheese, shredded
6 slices bacon, cooked and crumbled
Instructions
Bake your potatoes for an hour at 400 degrees and cool completely.
Slice them in half and scoop out most of the insides, leaving about a ¼ inch of potato in the skin. Brush each side of the potato skin with oil and bake for another 10 minutes at 400 degrees.
Spread a small amount of cream cheese in the bottom of each potato skin. Top with crumbled bacon, jalapeño slices, and cheese. Bake for an additional 5 minutes until the cheese is melted. Serve immediately.
Watch the recipe video here: