Slow-Cooker Maple-Brown Sugar Ham
If you worry about serving a ham that's dried out and overcooked, this foolproof method is a lifesaver. Cooking maple brown sugar ham in the slow cooker means that it will always turn out moist, succulent and incredibly flavorful.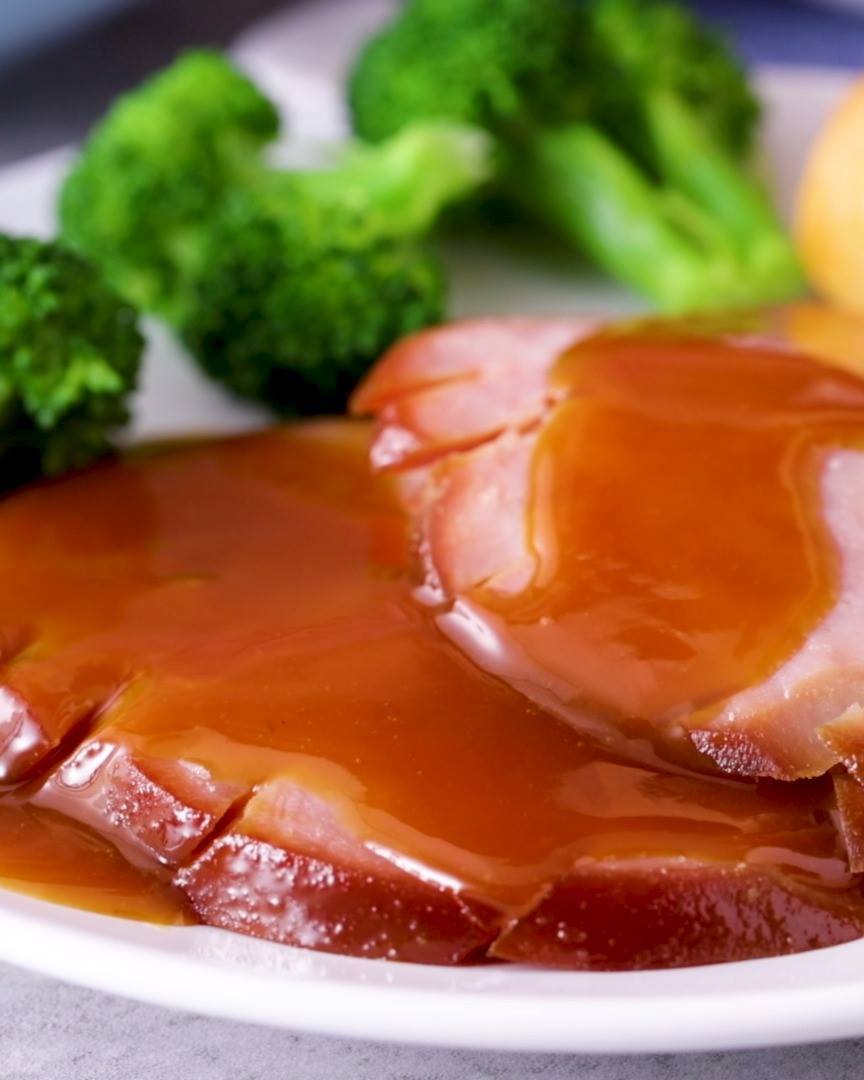 Ingredients
1 fully cooked boneless ham (5 to 6 lb)
½ cup honey Dijon mustard
½ cup real maple syrup
½ cup packed brown sugar
Instructions
Spray 6- to 7-quart oval slow cooker with cooking spray. Make cuts about 1 inch apart and ¼ inch deep in diamond pattern in top of ham. Place ham in slow cooker.
In small bowl, stir together mustard, syrup and brown sugar with whisk until well blended. Pour mixture over ham.
Cover; cook on Low heat setting 3 to 4 hours or until meat thermometer inserted in ham reads 140°F.
Remove ham from slow cooker. Cover loosely with foil; let stand 10 to 15 minutes. Strain cooking juices. Slice ham; pour strained juices over ham.
Watch the recipe video here: