Salted Caramel Sticky Buns
SALTED CARAMEL STICKY BUNS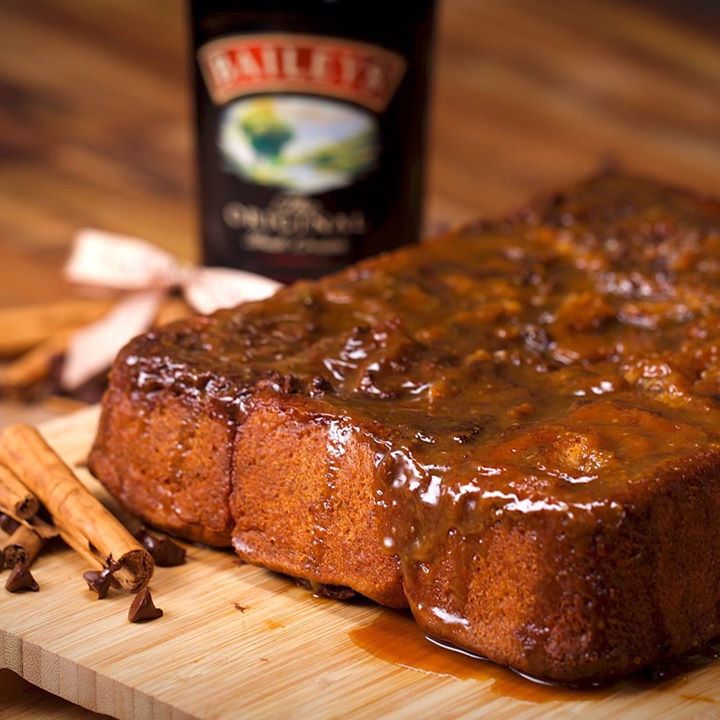 Ingredients
Caramel:
110g (1 stick) unsalted butter
150g dark brown sugar
100 ml cup Baileys
100 ml heavy cream
3 tbsp honey
¼ tsp salt
Dough:
160 ml whole milk, warm
50 g plus 1 tbsp sugar, divided
1¼ tbsp active dry yeast
2 large eggs, whisked
110g unsalted butter, softened
350 g plain flour
½ tsp salt
Filling:
110 g unsalted butter
1 tbsp cinnamon
150 g dark brown sugar
1 tsp salt
chocolate chips
Instructions
In a large bowl, add warm milk, sugar, and yeast. Let it sit for about 5 minutes until froth.
Add softened butter, salt, eggs and whisk well. Add flour to the bowl and mix well. Place dough into an oiled bowl, cover and let rise in a warm place about 1 hour or until the dough has doubled in size.
Roll the dough out on a lightly floured surface, until it is approx 16 inches long by 12 inches wide. it should be approx ¼ inch thick.
Meanwhile, in a saucepan, melt butter. Add brown sugar, Baileys, cream, honey and salt. Bring to a boil for 2 minutes. Set aside. Pour the caramel in the bottom of a baking dish.
Butter/grease/spray with nonstick spray the bottom of a 9x13 inch baking dish, then line with parchment paper. Turn the dough out onto a lightly floured work surface and roll into a 12x18 inch even rectangle.
Mix together butter, brown sugar, and cinnamon. Spread evenly over rectangle almost to the edges. Sprinkle chocolate chips evenly over top. Tightly roll dough into a long log. Cut into 12 even rolls.
Pour caramel sauce over the bottom of the greased dish. Arrange rolls in prepared baking dish on top of the caramel.
Cover and let rise for about 30 minutes. Bake in oven for 25-35 minutes until golden brown and bubble. Remove and flip upside down onto a large board. Let pan sit on top for 1 minute then remove.
serve warm, enjoy!
Watch the recipe video here:
Salted Caramel Sticky Buns

Posted by Twisted on Wednesday, January 24, 2018