Dome Ice Box Cake
There's no cake like dome!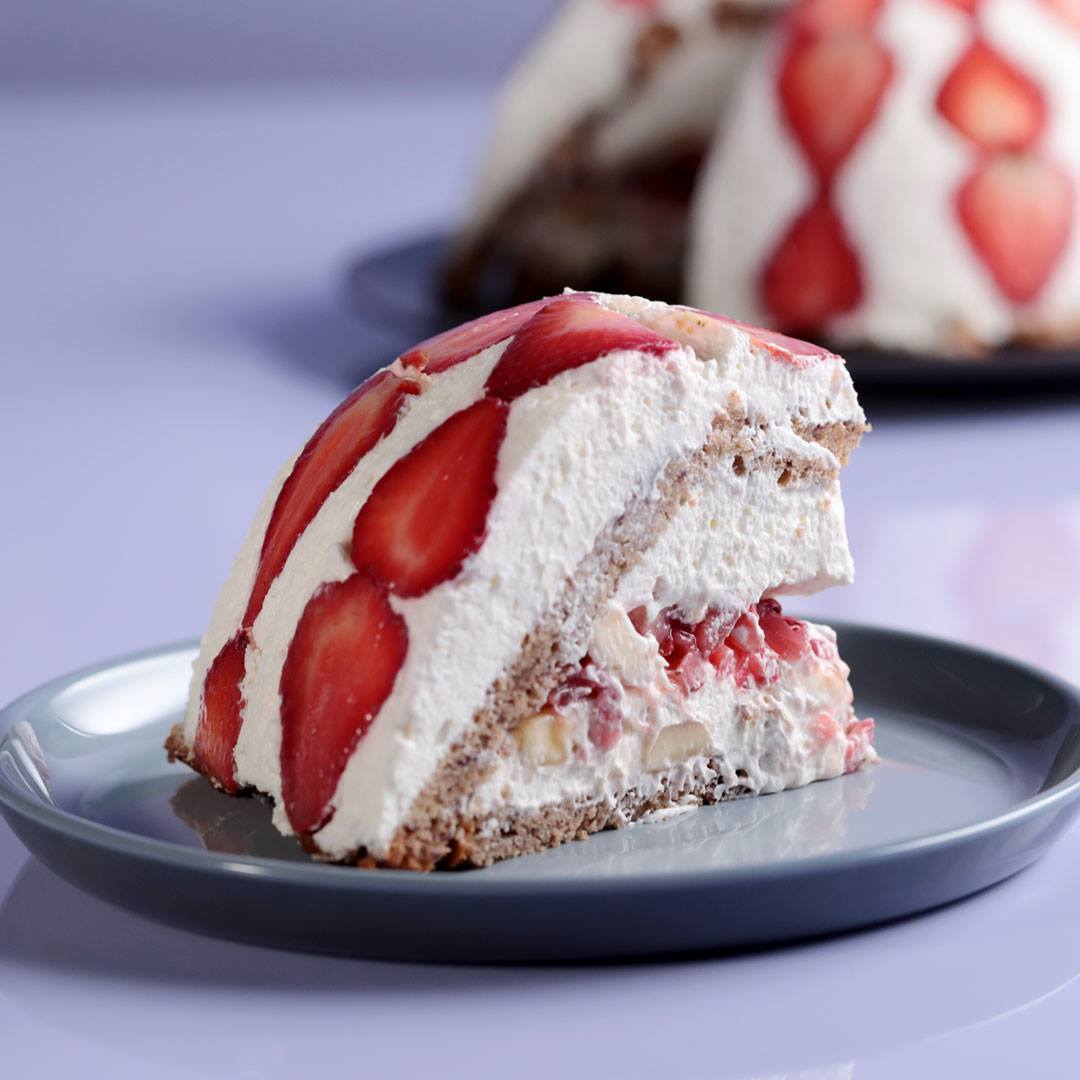 Ingredients
2½ cups heavy whipping cream
¼ cup sugar
2 teaspoons vanilla
6 ounces mascarpone
2 pints strawberries, thinly sliced
1 loaf banana bread, thinly sliced
3 bananas, sliced
Instructions
In large mixing bowl, whip the heavy cream, sugar and vanilla until soft peaks form. Beat in the mascarpone until combined.
In a medium mixing bowl lined with plastic wrap, layer the sliced strawberries starting from the bottom of the bowl and working around in a circular fashion until about an inch from the rim of the bowl.
Spoon one-third of the whipped cream mixture into the bottom of the bowl and, using the back of a spoon, spread it up the sides of the bowl until fully covered. Place a layer of banana bread slices, then more whipped cream mixture. Continuing to layer, add 1 sliced banana, strawberries, whipped topping, banana bread slices, whipped topping, the remaining two bananas sliced, the rest of the whipped topping and the rest of the banana bread to finish (you should be level with the rim of the bowl).
Cover with plastic wrap, lightly press down and refrigerate for 4 hours or overnight.
To serve, remove top layer of plastic wrap, invert onto a platter and remove bowl and plastic wrap. Slice and serve.
Watch the recipe video here:
We're not going to tell you to eat this whole thing, but we're not NOT going to tell you to either…Taste for Yourself: taste.md/2KjaSVO

Posted by Tastemade on Sunday, July 1, 2018