Salted Caramel Chocolate Pretzel Bark
Anyone who loves pretzels and chocolate will absolutely flip after they have tried a bit of this deliciousness! It's super easy to make and will be gone in no time! The best thing about ever making any kind of candy bark is you can add anything you want to it! I wanted to keep it simple with pretzels cause let's get real- it's pretty much all you need for this one. But never be afraid to get creative!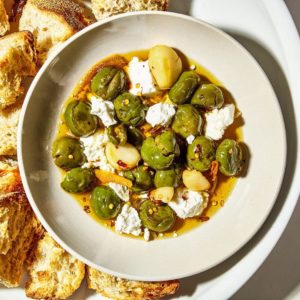 Ingredients
12 oz Semi-sweet chocolate chips, divided
8 oz Pretzels
11 oz bag Kraft Caramel Bits
Sea salt for sprinkling
Instructions
Line a large, rimmed baking sheet with parchment paper.
Melt the chocolate chips gently in the microwave until smooth. Spread the chocolate evenly over the parchment. Immediately add the pretzels over the top and gently press them into the chocolate.
Add caramel bits to a microwave safe bowl with 2 tablespoons water and melt according to package instructions (on high for 2 minutes). Stir well and drizzle the melted caramel over the top of all of the pretzels.
Sprinkle with sea salt.
Refrigerate until hardened.
Enjoy!
Watch the recipe video here: