Pickle Vinaigrette
You'll be using this vinaigrette on everything.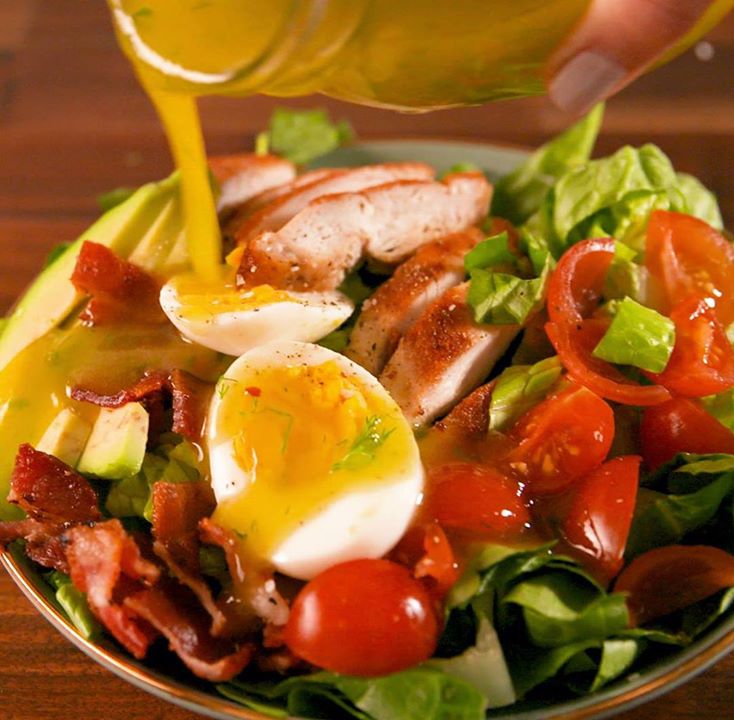 Ingredients
⅔ c. olive oil
⅓ c. pickle juice
1 tbsp. lemon juice
1 tbsp. honey
1 tsp. Dijon mustard
1 tbsp. chopped dill
¾ tsp. kosher salt
⅛ Freshly ground black pepper
Instructions
Combine all ingredients in a jar and secure with a tight fitting lid. Shake to combine.
Serve with salad.
Watch the recipe video here: