Peanut Butter Cup Cookies
These peanut butter cup cookies are ooey, gooey pieces of heaven ? ?!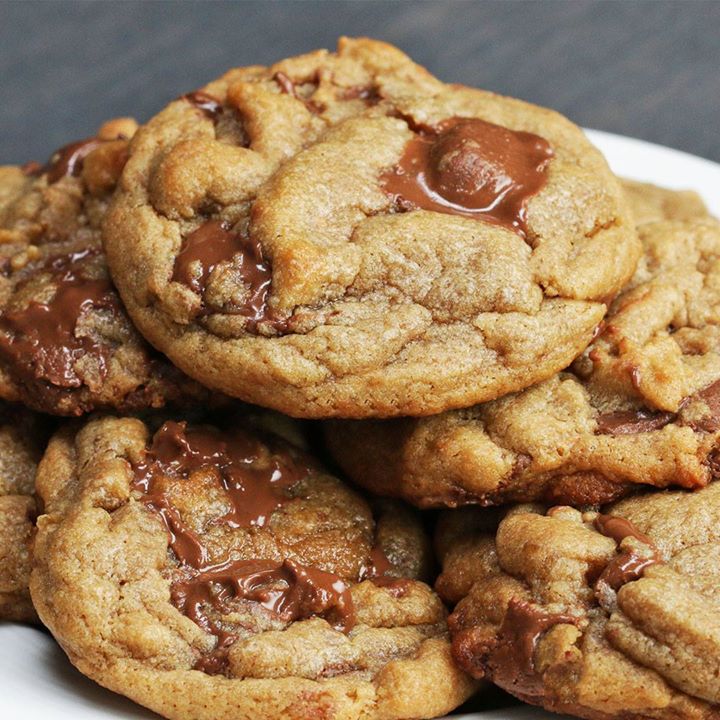 Ingredients
½ cup unsalted butter, melted
⅔ cup brown sugar
1 egg
1 teaspoon vanilla
⅓ cup peanut butter
1 cup flour
½ teaspoon salt
½ teaspoon baking soda
1 cup mini peanut butter cup
Instructions
In a bowl, add the butter and brown sugar, and stir to combine.
Add the egg and mix until fully incorporated.
Stir in the peanut butter and vanilla.
Add the flour, salt, and baking soda.
Gently fold in the peanut butter cups.
Chill dough for at least 1 hour.
Preheat oven to 350˚F (180˚C).
Once dough is chilled, scoop out a ball about 2 inches (5 cm) wide. Place on a parchment paper-lined baking sheet, leaving about 2-inches (5 cm) in between each ball of dough.
Bake for 8 to 10 minutes, until bottom edges of cookies are golden.
Let cookies cool. Can be stored in an airtight container up to 5 days.
Enjoy!
Watch the recipe video here:
These peanut butter cup cookies are ooey, gooey pieces of heaven ? ?!FULL RECIPE: http://bit.ly/2fBdH7m

Posted by Tasty on Thursday, September 21, 2017