Peach Slab Pie
Serving a crowd? Treat your group of guests with this peach slab pie made using Pillsbury™ pie crust and cookie dough. A mouth-watering dessert that's great served with a scoop of cinnamon ice cream!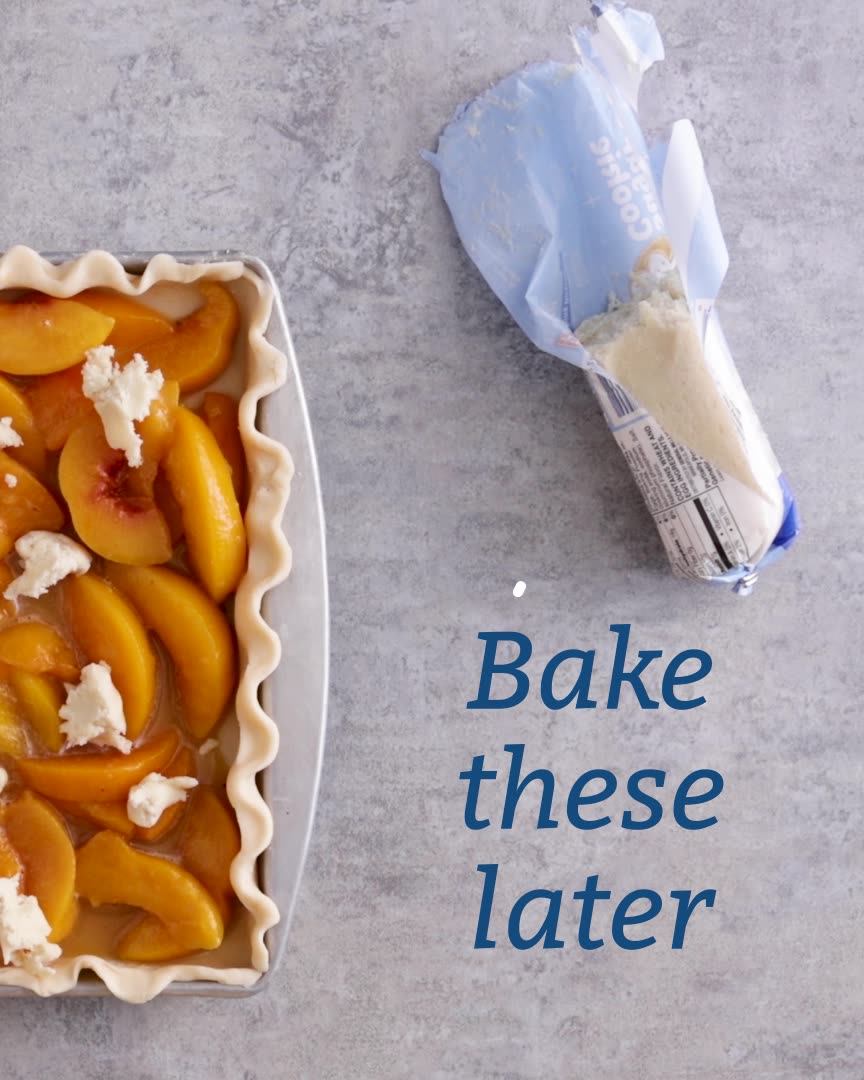 Ingredients
1 box Pillsbury™ refrigerated pie crusts, softened as directed on box
¾ cup packed brown sugar
¼ cup cornstarch
2 tablespoons lemon juice
9 cups Cascadian Farm™ organic frozen sliced peaches, thawed and drained (from four 10-oz bags)
½ roll Pillsbury™ refrigerated sugar cookies
Instructions
Heat oven to 375°F. Remove pie crusts from pouches. On lightly floured surface, unroll and stack crusts one on top of the other. Roll to 17x12-inch rectangle. Fit crust into ungreased 15x10x1-inch pan, pressing into corners. Fold extra crust even with edges of pan. Crimp edges.
In large bowl, mix brown sugar, cornstarch and lemon juice. Stir in peaches to coat. Spoon mixture into crust-lined pan. Break cookie dough half into coarse crumbs; sprinkle evenly over filling. (Wrap and refrigerate other half of cookie dough for another use.)
Bake 55 to 60 minutes or until crust is golden brown and filling is bubbling. Cool on rack 45 minutes. Cut and serve.
Watch the recipe video here: