Peach and Berry Summer Pudding
Peach and Berry Summer Pudding recipe.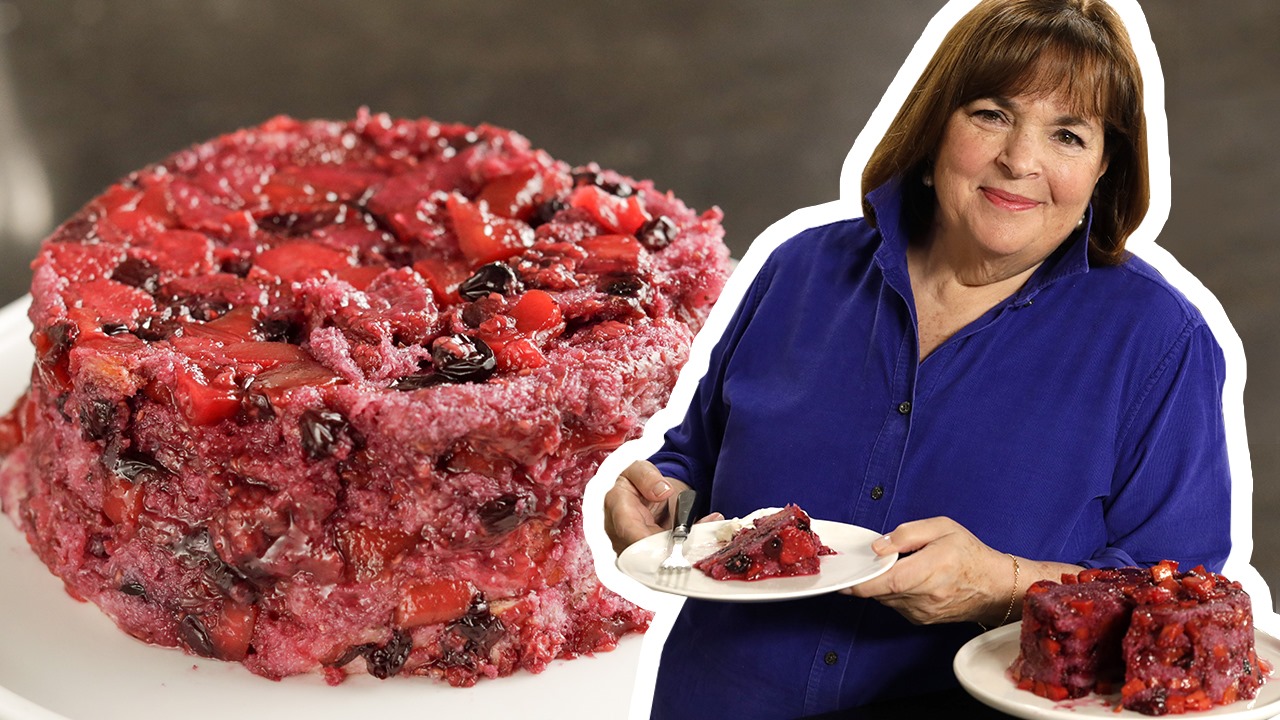 Ingredients
1 pint fresh strawberries, hulled and sliced
1½ cups sugar
3 half-pints fresh raspberries, divided
2 half-pints fresh blueberries
1 pound peaches, peeled and ½-inch diced
2 tablespoons framboise (raspberry brandy)
1 loaf brioche or egg bread (1 to 1½ pounds)
Whipped Cream, for serving (recipe follows)
Whipped Cream:
1 cup cold heavy cream
3 tablespoons sugar
½ teaspoon pure vanilla extract
Instructions
Combine the strawberries, sugar, and ¼ cup of water in a large saucepan and cook uncovered over medium-low heat for 5 minutes. Add 2 half-pints of the raspberries and all of the blueberries and peaches and cook, stirring occasionally, until the mixture reaches a simmer. Simmer for 1 minute. Off the heat, stir in the remaining raspberries and the framboise.
Slice the bread into ½-inch-thick slices and remove the crusts. In the bottom of a 7½-inch round by 3-inch high soufflé or baking dish, ladle about ½ cup of the cooked fruit mixture. Arrange slices of bread on top in a pattern (this will become the top when the pudding is unmolded) and then add more fruit mixture to saturate. Continue adding bread, cutting it to fit the mold, and fruit. Finish with bread and cooked fruit, using all of the fruit and syrup.
Place a sheet of plastic wrap loosely over the pudding. Find a plate approximately the same diameter as the inside of the mold and place it on top. Weight the mold with a heavy can and refrigerate overnight.
Just before serving, run a knife around the outside of the pudding and unmold it upside down onto a serving plate. Serve in wedges with whipped cream.
Whipped Cream:
Whip the cream in the bowl of an electric mixer fitted with the whisk attachment. When it starts to thicken, add the sugar and vanilla. Continue to whip until it forms stiff peaks. Serve cold.
Watch the recipe video here:
Fresh fruit and sweet bread make for a stunning summer pudding! ??Save Ina Garten's recipe: https://foodtv.com/2xgllw3!

Posted by Food Network on Friday, July 5, 2019