Low-Carb Cauliflower "Potato" Salad
You won't believe it's not potato salad.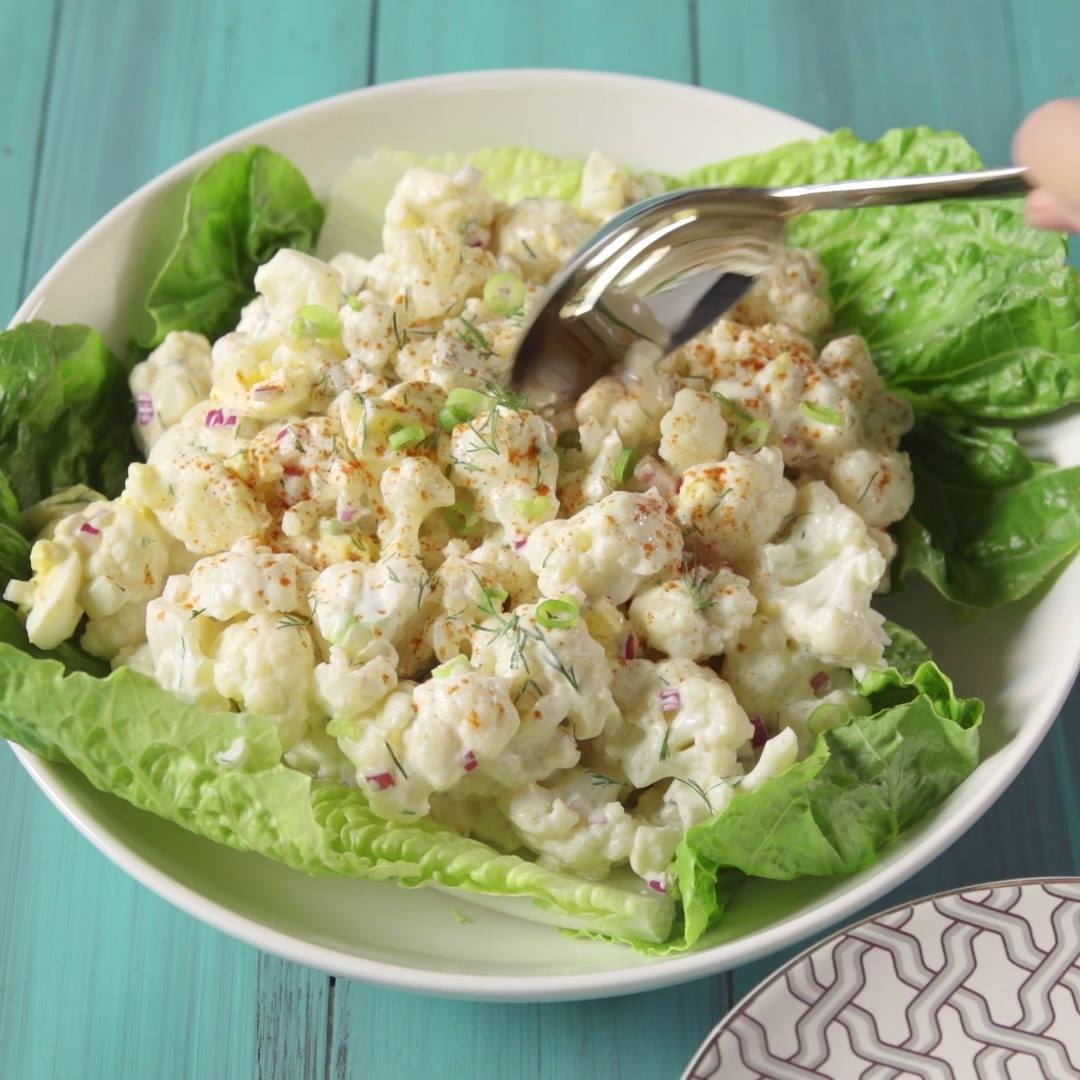 Ingredients
1 large head cauliflower, cut into small bite-sized pieces
3 hard-boiled eggs, chopped
⅓ c. mayonnaise
⅓ c. Greek yogurt
¼ c. dill pickles, finely chopped
½ red onion, finely chopped
1 tbsp. red wine vinegar
juice of half lemon
1 tbsp. Dijon mustard
1 tsp. salt
¼ tsp. Freshly ground black pepper
¼ c. plus 2 tbs. thinly sliced scallions
¼ c. plus 2 tbs. chopped dill
1 tsp. paprika
4 Romaine lettuce leaves
Instructions
Steam cauliflower until tender-crisp, about 5 minutes. Transfer to a large bowl and let cool slightly.
Add mayonnaise, yogurt, pickles, onion, vinegar, lemon juice, mustard, salt and pepper. Toss to combine, ensuring the cauliflower is evenly coated. Taste and adjust seasoning. Fold in ⅓ c. each of scallions and dill. Cover with plastic wrap and refrigerate for 2 hours.
When ready to serve, sprinkle paprika and remaining herbs over the salad. Lay lettuce leaves on a platter and scoop salad on top.
Watch the recipe video here: