Kahk Eid Cookies
Watch as Amro bakes his mom's Egyptian Kahk cookies in our LG Electronics USA ProBake Convection® Oven. They're a taste of home in every bite! ?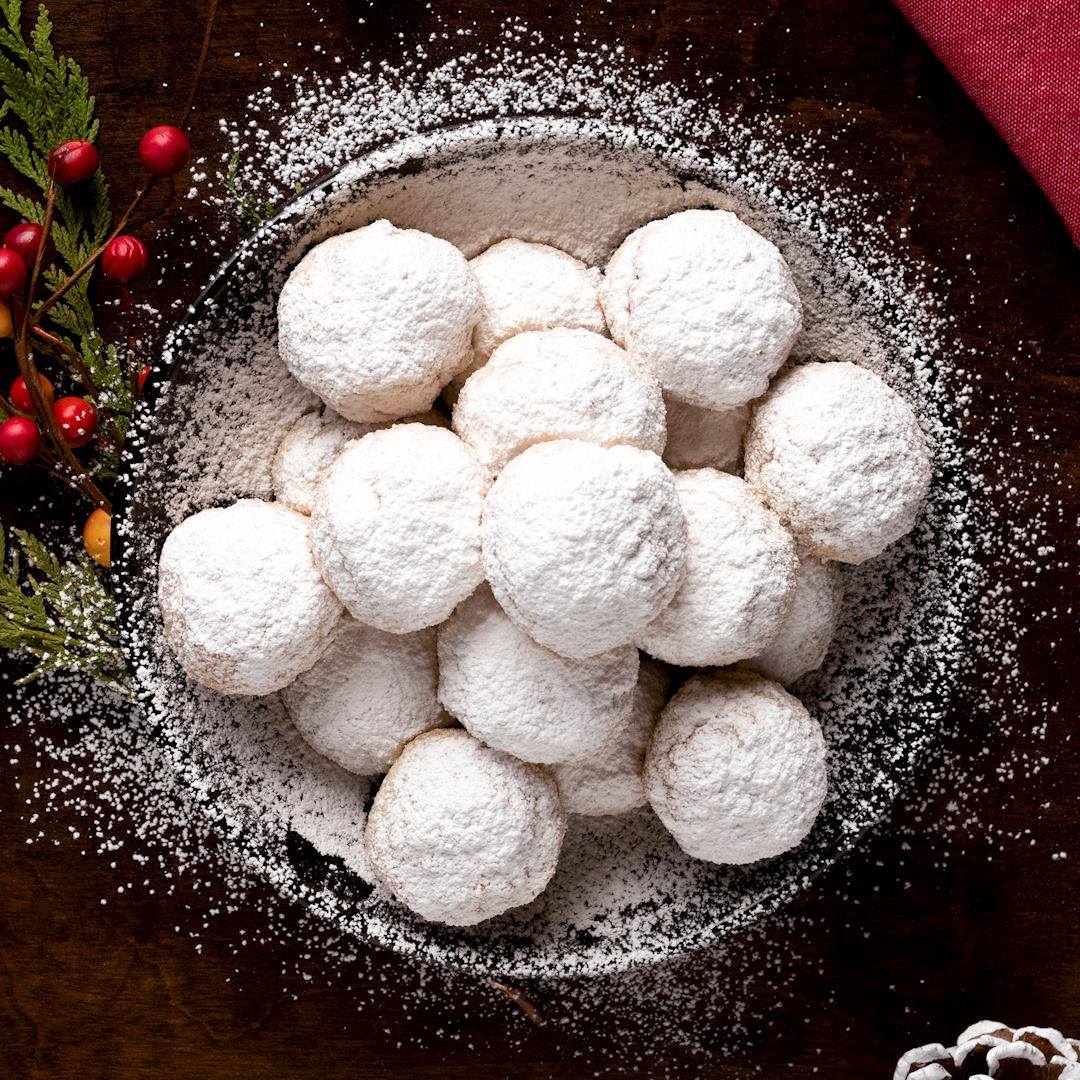 Ingredients
3 cups all purpose flour (375 g)
3 tablespoons toasted sesame seeds
1 tablespoon granulated sugar
½ teaspoon ground cinnamon
1 teaspoon instant yeast
1 pinch kosher salt
1 cup ghee, room temperature (220 g)
⅓ cup warm water (80 mL)
PISTACHIO HONEY FILLING
1 tablespoon ghee, or butter
1 tablespoon all purpose flour
1 teaspoon sesame seed
¼ cup honey (85 g)
½ cup pistachio, coarsely ground (50 g)
powdered sugar, for dusting
Instructions
In a large bowl, combine the flour, sesame seeds, sugar, cinnamon, yeast, and salt. Stir with a fork, then add the ghee and warm water and beat with an electric hand mixer until a soft, pliable dough forms.
Cover the bowl with plastic wrap and let the dough rest for 1 hour.
Meanwhile, make the pistachio honey filling: In a small pot over medium heat, melt the ghee, then add the flour and stir until golden brown.
Reduce the heat to low, add the sesame seeds and honey, and stir until thickened, about 5 minutes.
Remove the pot from the heat, add the pistachios, and mix well to incorporate.
Let the filling cool for 10 minutes, then form into 24 small balls.
Preheat the oven to 375°F (190°C). Line a baking sheet with parchment paper.
Once the dough has rested, roll into 24 balls.
Press a ball of the pistachio filling into the center of a dough ball, then wrap in the dough and roll again into a ball that completely encases the filling. Repeat with the remaining dough and filling. Arrange the cookies on the prepared baking sheet.
Press the cookies lightly into a Mamoul tool, or make a crosshatch pattern using a fork.
Bake the cookies for 18–20 minutes or until the bottoms are golden brown.
Let the cookies cool on a wire rack.
When ready to serve, dust the cookies with powdered sugar.
Enjoy!
Watch the recipe video here:
Watch as Amro bakes his mom's Egyptian Kahk cookies in our LG Electronics USA ProBake Convection® Oven. They're a taste of home in every bite! ?Full Recipe: https://tasty.co/recipe/kahk-eid-cookies

Posted by Tasty on Tuesday, December 11, 2018