Tres Leches Chocolate Cake
A mouthwatering chocolate tres leches cake made with Nutella and topped with chocolate frosting.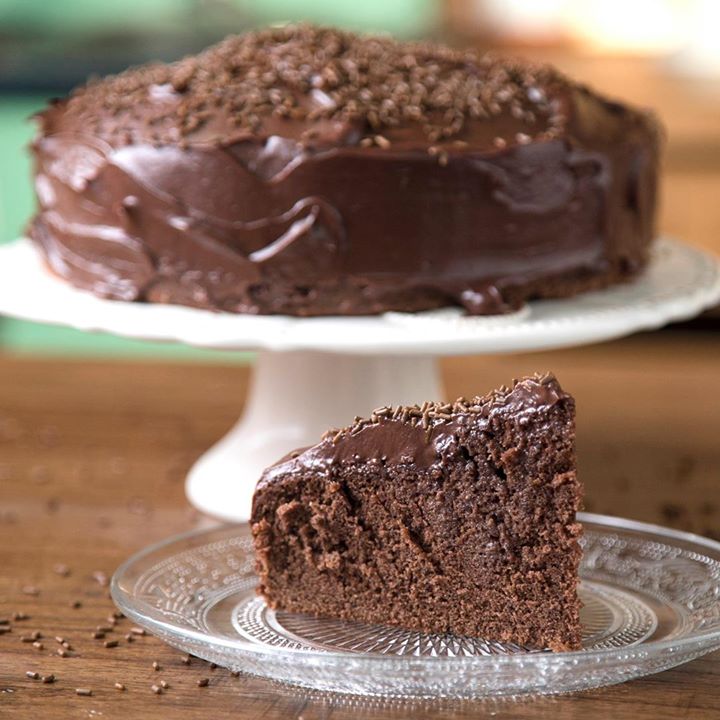 Ingredients
6 eggs
1 cup sugar
1 teaspoon salt
1 teaspoon vanilla extract
1 cup flour
½ cup cocoa powder
1 cup milk
½ cup condensed milk
1 cup evaporated milk
⅓ cup Nutella
1 teaspoon brandy
3 cups heavy cream
½ cup powdered sugar
10½ ounces dark chocolate, chopped
Instructions
Preheat oven to 350 degrees. Prepare a baking pan with flour and butter.
In a mixing bowl, beat the eggs with the sugar, salt and vanilla extract until fluffy. Add the flour and cocoa and mix until well combined.
Pour the mixture into prepared pan and bake for 20 minutes. Allow to cool, then set aside.
In a sauce pot over medium heat, add the milk, condensed milk, evaporated milk and Nutella. Heat, while stirring, until well combined. Allow to cool, add the brandy and set aside.
In a separate pot over medium heat, add the heavy cream. Whisk in the powdered sugar and chocolate and heat until melted. Let cool for 10 minutes before using.
Place the cake on a rack, and make small punctures with a toothpick. Pour the milk/Nutella mixture over the top.
Cover the cake with the chocolate cream and refrigerate for 30 minutes.
Watch the recipe video here:
Eat this or you'll go to the chokey."You can do it Brucey! You can do it Bruce!"Full Recipe: taste.md/2Ech133?: Tastemade Español

Posted by Tastemade on Friday, February 9, 2018