Jerk Pork Tenderloin with Blueberry Salsa
Easy side: Cook 2 Tbsp. olive oil; 2 Tbsp. balsamic vinegar; 1 garlic clove, pressed; and salt and pepper to taste in a small saucepan over medium-low heat 2 minutes or until bubbly. Toss mixture with 1 lb. haricots verts (tiny green beans), trimmed and blanched.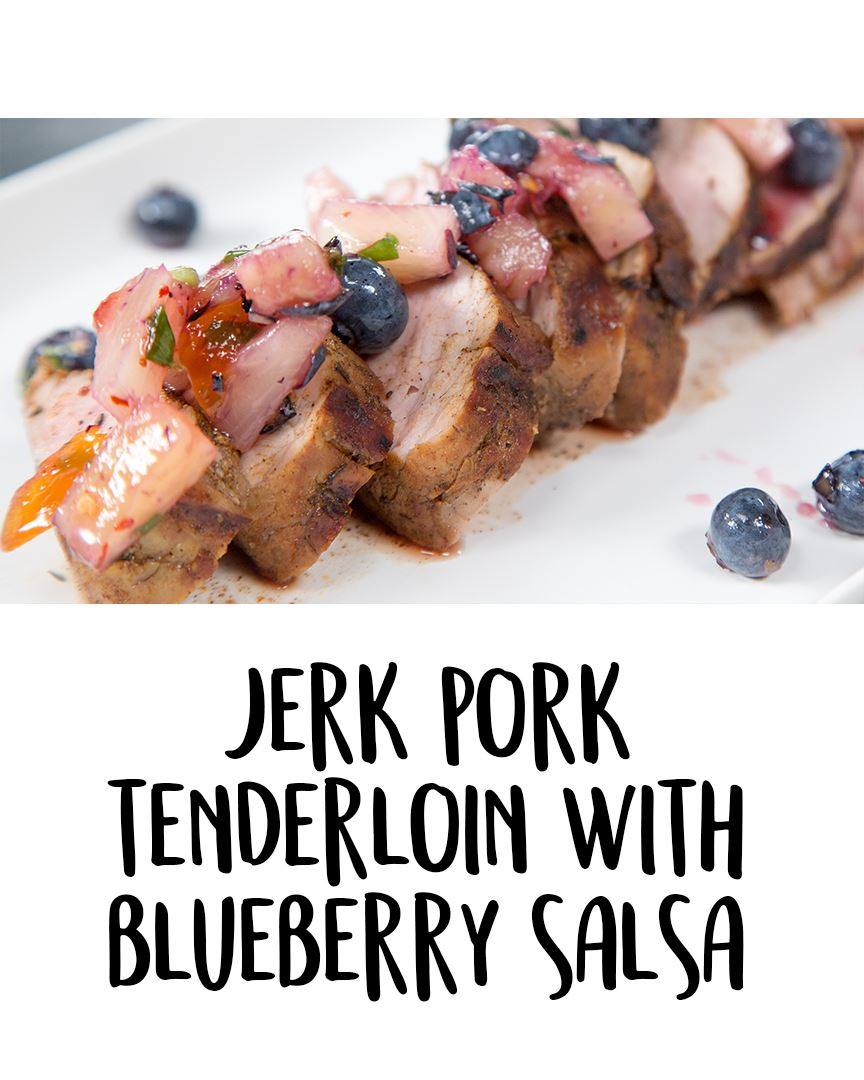 Ingredients
1 (2-lb.) package pork tenderloins
2 tablespoons olive oil
2 tablespoons Caribbean jerk seasoning
2 cups fresh blueberries
1 (8-oz.) can pineapple tidbits in juice, drained
¼ cup chopped green onions
¼ cup chopped fresh basil
¼ cup mango chutney
2 tablespoons fresh lime juice
½ teaspoon salt
½ teaspoon dried crushed red pepper
Instructions
Preheat grill to 350° to 400° (medium-high) heat. Remove silver skin from tenderloins, leaving a thin layer of fat. Brush pork with olive oil, and sprinkle with jerk seasoning.
Grill pork, covered with grill lid, 10 to 12 minutes on each side or until a meat thermometer inserted in thickest portion registers 145°. Remove from grill, and let stand 5 minutes.
Meanwhile, coarsely chop 1 cup blueberries. Toss together remaining whole blueberries, chopped berries, and next 7 ingredients. Slice pork, and serve with blueberry salsa.
Watch the recipe video here:
It's the summer flavor combo you didn't know you needed.GET THE RECIPE: https://trib.al/awup21L (via Well Done)

Posted by MyRecipes on Tuesday, July 30, 2019