Jalapeño Popper Steak Crunch Bombs
Jalapeño Popper Steak Crunch Bombs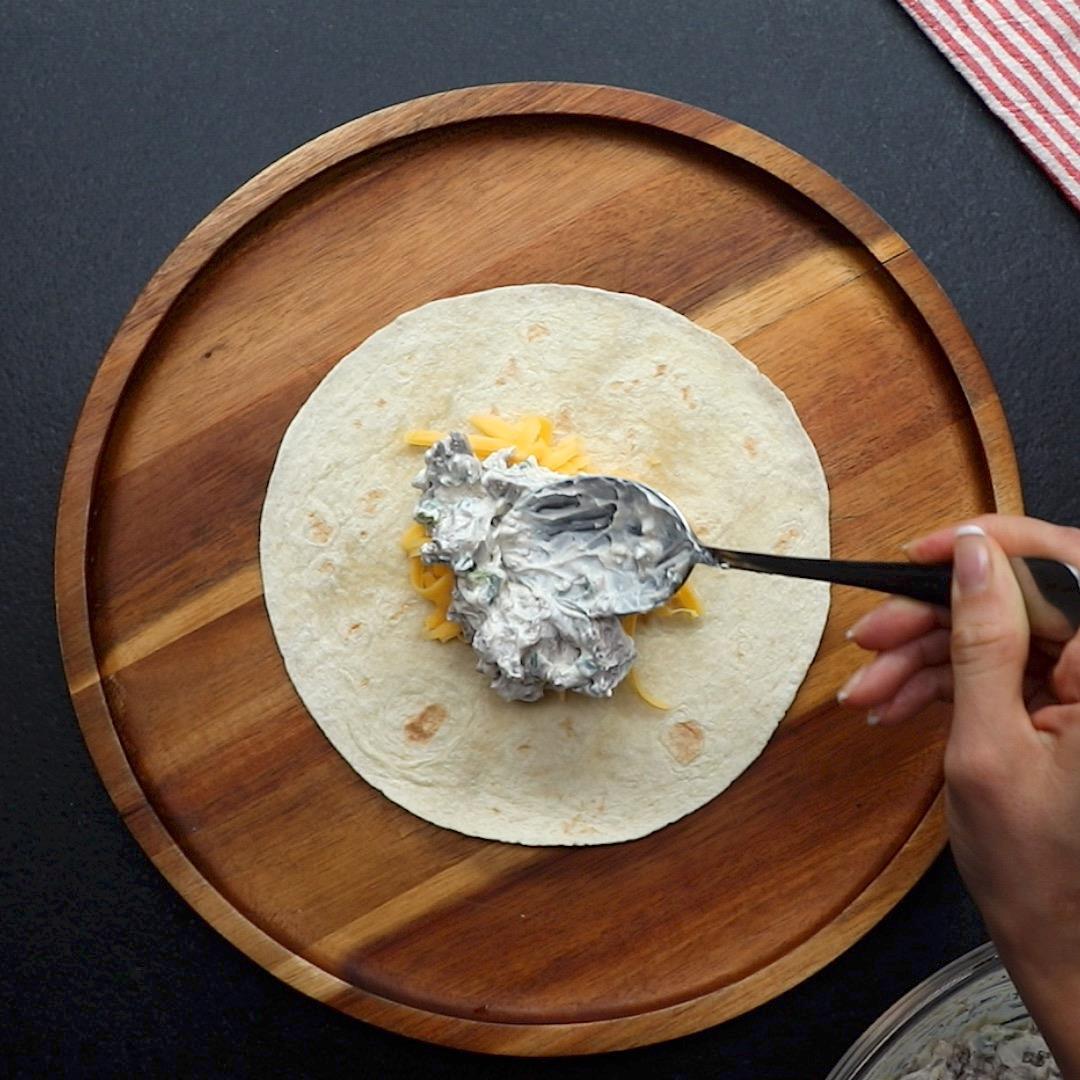 Ingredients
2 sirloin steaks, sliced thinly
2 tsp oil
1 cup cream cheese
1½ cups grated cheddar cheese
¼ cup sour cream
4 jalapeños finely chopped
Salt and pepper to taste
10 8" tortillas
Cheese Sauce:
1 can evaporated milk
2 cups grated cheddar
2 tbsp cornstarch
Instructions
Heat oil in a skillet over medium-high heat. Add steak and sear on all sides. Remove and drain.
Transfer steak to a bowl with cream cheese, sour cream, jalapeños and season with salt and pepper.
Lay down tortillas, in the centre place a small heap of grated cheese, topped with 2 tbsp of the steak mixture followed by more grated cheddar.
Fold tortilla around into a star shape. Arrange on a baking sheet. Bake at 180ºC for 10 minutes until golden brown and melted inside.
Meanwhile, make the cheese sauce. Heat the evaporated milk. Mix together cheese and cornstarch and add to the milk. Stir continuously until smooth and creamy.
Dip crunch wraps in the cheese sauce, enjoy!
Watch the recipe video here: