Vegan Peanut Butter Cookie Ice Cream Tart
Kickstart Vegan week with this delicious dairy free Peanut Butter Cookie Ice Cream Tart!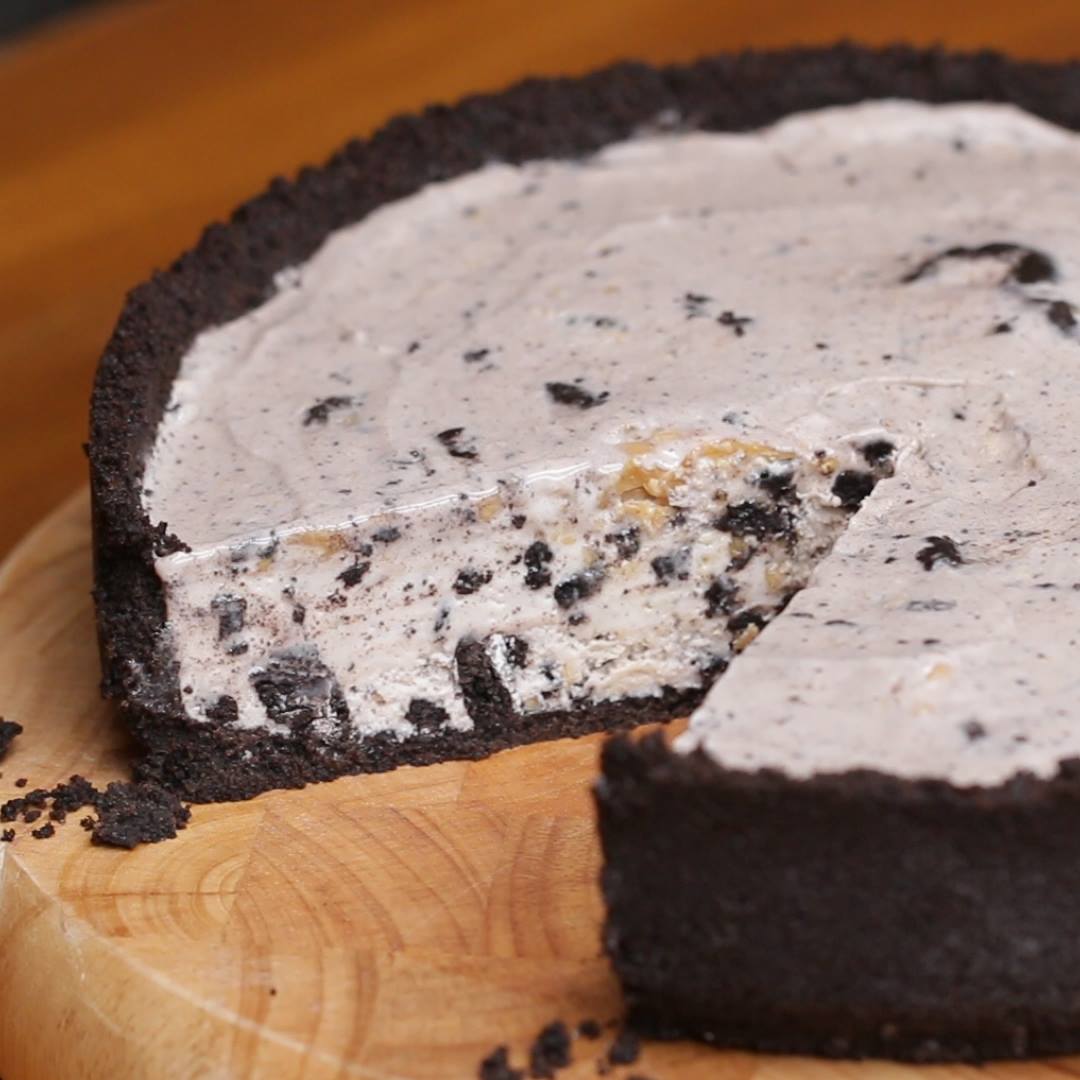 Ingredients
For the tart
40 vegan cookies and cream biscuits
100 grams vegan butter
2 tubs Ben & Jerry's Peanut Butter & Cookies Non-Dairy Ice Cream
For the drizzle
50 grams dark chocolate
1.5 teaspoons vegan butter
Instructions
Blitz the biscuits in a food processor until finely ground.
Melt the vegan butter and then stir into the biscuits until well combined.
Take the ice cream out of the freezer so it starts to soften a little.
Grease and line a loose bottom tin. Push the butter biscuit mix into the base and about halfway up the sides of the tin to make the sides of the tart. Push down firmly so the base is compact (we used the bottom of a glass).
Fill the tart case with the ice cream and freeze for at least 4 hours.
Just before serving, make the chocolate drizzle: Melt the chocolate and vegan butter together in a glass bowl over a pan of simmering water. Drizzle over a slice and enjoy!
Watch the recipe video here: