Jalapeño Cheese Crisps
Our three favorite flavors: spicy, cheesy, and... bacon-y.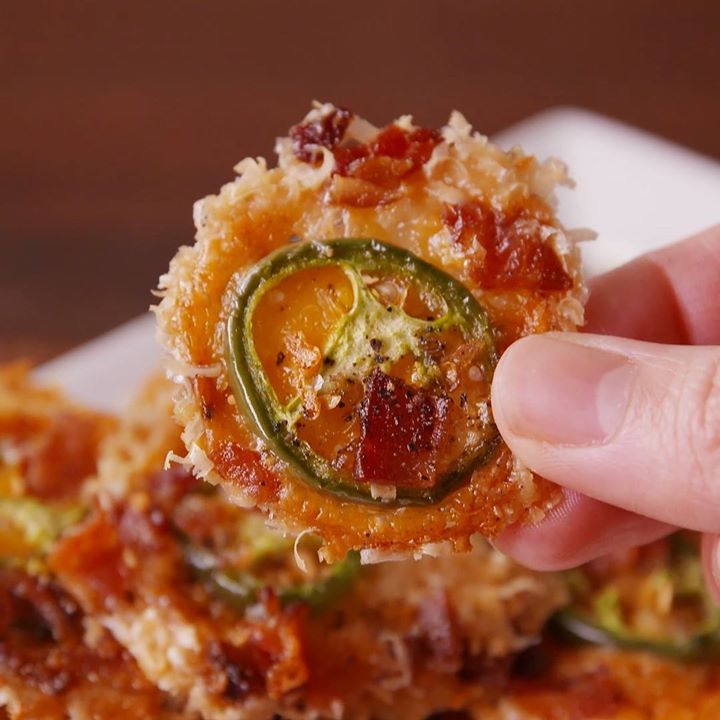 Ingredients
1 c. finely shredded Parmesan
½ c. shredded cheddar (preferably aged)
1 jalapeño, sliced thinly
4 slices bacon, cooked and crumbled
Freshly ground black pepper
Instructions
Preheat oven to 375º. Line a large baking sheet with parchment paper.
Spoon about a tablespoon of Parmesan into a small mound on the parchment paper. Top with about half tablespoon of cheddar. Carefully pat cheese down flat then place a jalapeño slice on top. Sprinkle with bacon and crack a generous amount of pepper over each mound. Bake until crispy and golden, about 12 minutes.
Let cool slightly before transferring to serving dish. Serve at room temperature.
Watch the recipe video here: