Instant Pot Southwestern Shrimp Soup
What you usually sacrifice for speed is depth of flavor, but not when you use the Instant Pot.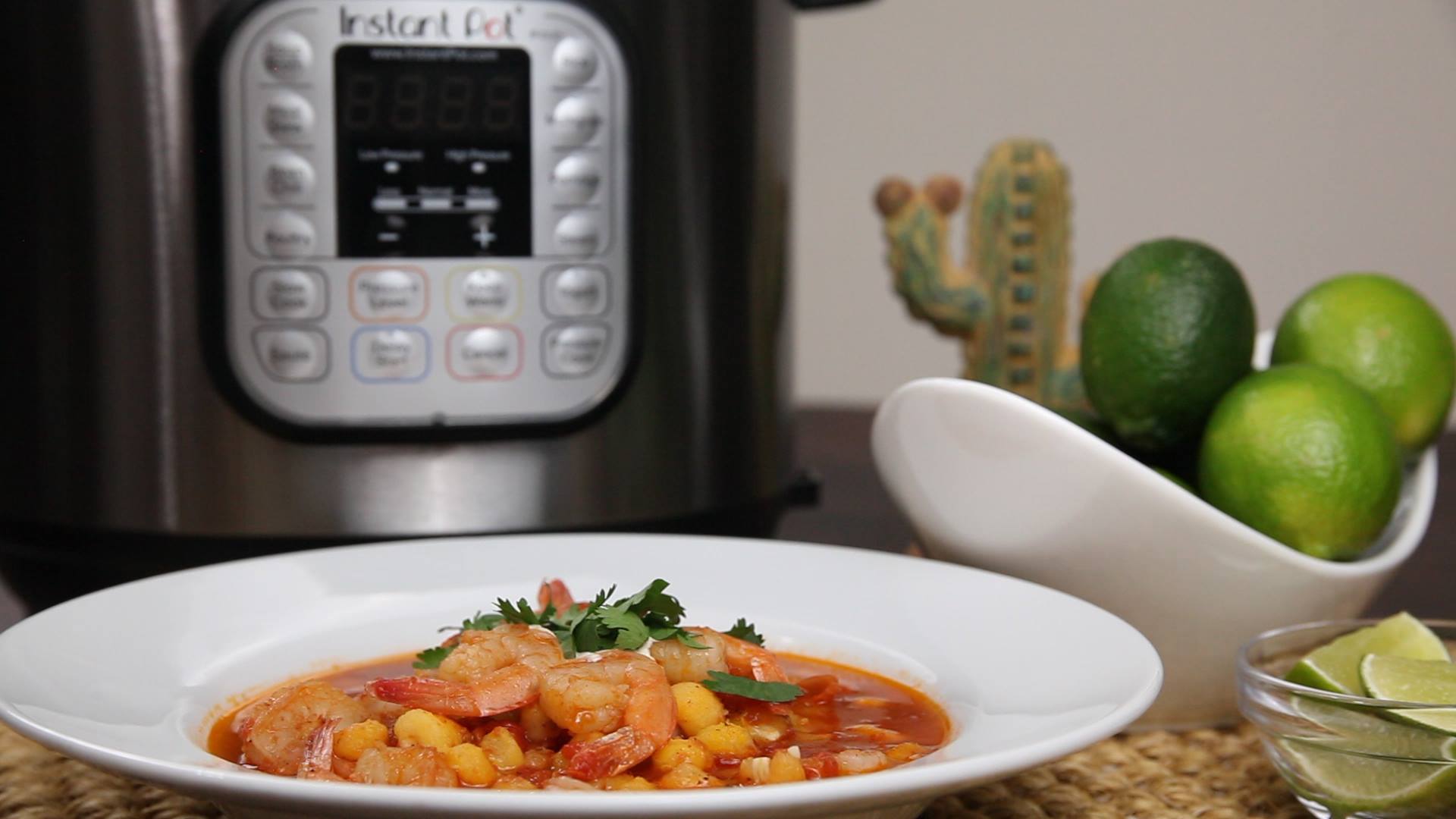 Ingredients
Topping:
½ cup sour cream
1 tsp ground cumin
½ tsp kosher salt
Pot:
1 tbsp olive oil
2 cloves garlic, minced
1 14.5 oz can diced tomatoes, undrained
1 15.5-ounce can hominy, drained
1 tsp kosher salt
¼ tsp black pepper
1 pound medium shrimp, peeled and deveined, frozen
Hot sauce (we recommend Chipotle Tabasco)
For serving:
½ cup fresh cilantro leaves (optional)
1 lime, quartered
Instructions
In a small bowl, combine the sour cream, cumin, and ½ teaspoon salt. Cover and refrigerate.
Add olive oil to the Instant Pot. Using the display panel select the SAUTE function.
When the oil is hot, add minced garlic. Cook and stir 1-2 minutes until garlic just begins to brown.
Add tomatoes and their juices, hominy, 1 tsp salt, pepper and frozen shrimp all at once, stir to combine.
Turn the pot off by selecting CANCEL, then secure the lid, making sure the vent is closed.
Using the display panel select the MANUAL function*. Use the +/- buttons and program the Instant Pot for 1 minute.
When the time is up, quick-release the pressure. Add hot sauce to taste.
Ladle the soup into bowls, top with a spoonful of the cumin cream, and sprinkle with the cilantro (if desired). Serve the lime on the side.
Watch the recipe video here: