Instant Pot Parmesan Puffs 4 Ways
Astonish your guests with this tantalizing treat.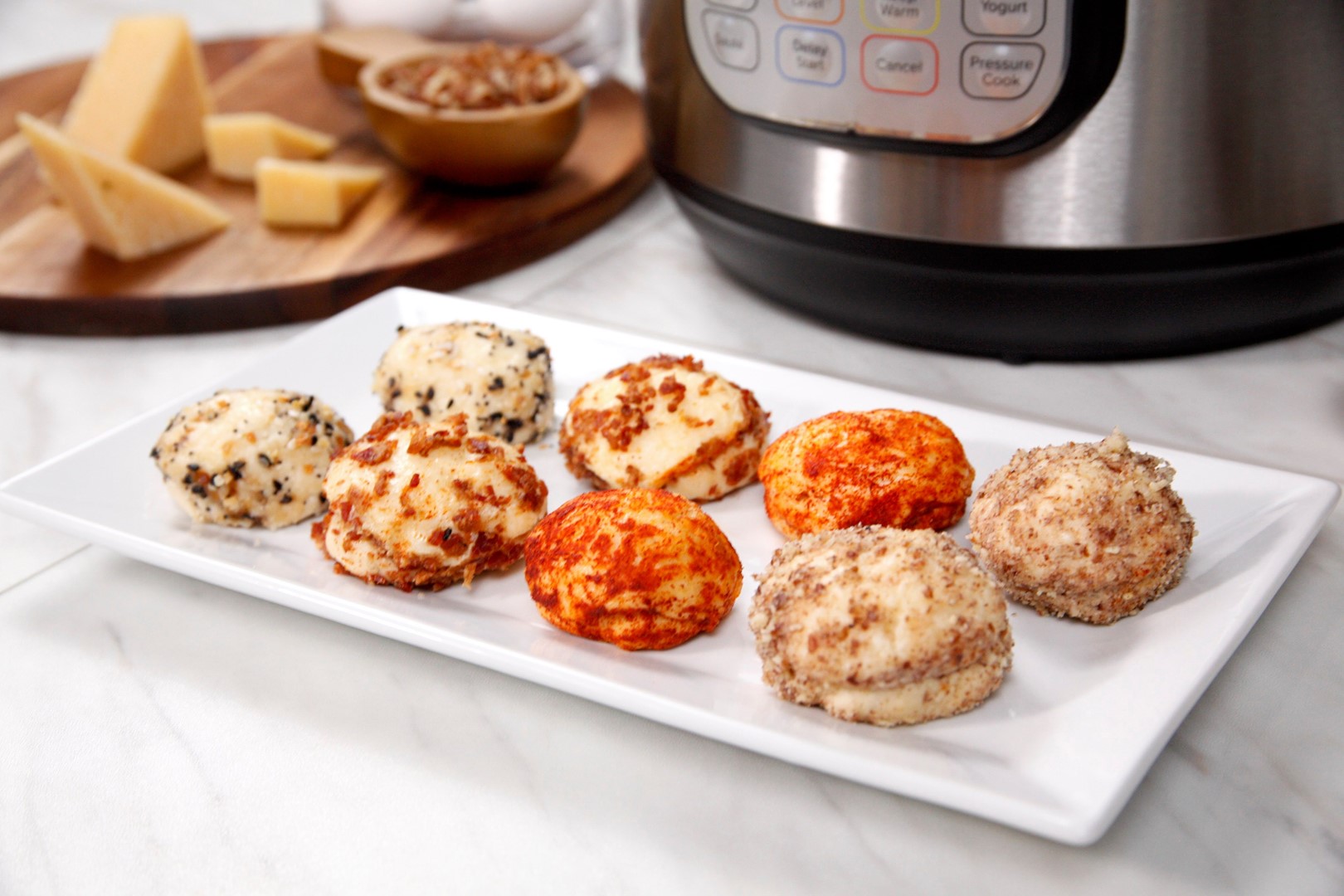 Ingredients
2 egg whites
4 oz good quality finely grated parmesan
1 cup water
To Finish:
1 tbsp everything bagel seasoning (or poppy seed/sesame seed mix)
1 tbsp very finely chopped bacon
1 tbsp very finely chopped pecans
1 tbsp paprika
Instructions
In a medium bowl mix together egg whites and grated parmesan until it resembles loose mashed potatoes.
Form into 8 balls and refrigerate at least 30 minutes until firm.
Roll 2 parmesan balls in each of the 4 toppings (2 in bagel seasoning, 2 in bacon, etc.).
Place parmesan balls in a parchment-lined steamer basket.
Pour one cup of water in the Instant Pot and insert the steam rack. Carefully lower the steamer basket on to the steam rack.
Secure the lid, making sure the vent is closed.
Using the display panel select the MANUAL function*. Use the +/- keys and program the Instant Pot for 5 minutes.
When the time is up, quick-release the pressure.
Serve warm.
Watch the recipe video here: