Instant Pot Mini Mushroom Quiche
Delicate mushrooms are a perfect accompaniment to the bold flavor of the asiago.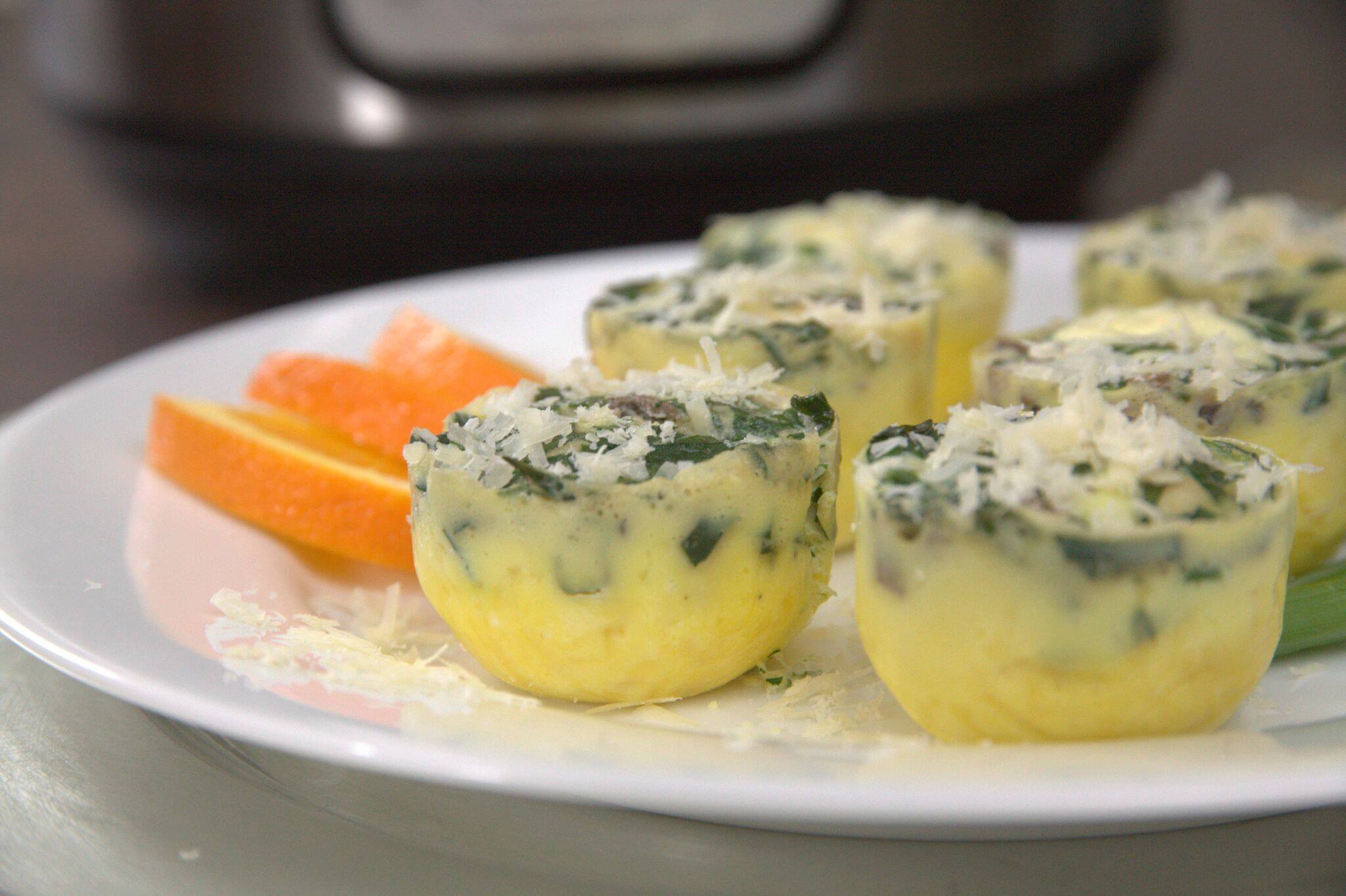 Ingredients
3 oz asiago cheese, shredded
2 oz mushrooms, finely diced
1 tbsp chives, snipped
3 tbsp spinach leaves, cut into thin ribbons
4 eggs, beaten
¼ cup heavy cream (or half and half)
½ tsp garlic salt
½ tsp kosher salt
1 cup water
Additional asiago cheese for garnish (optional)
Instructions
Coat the inside of a silicone mold (we love these: https://amzn.to/2Q2dnyq) with nonstick spray.
Firmly press the asiago cheese into the bottom and slightly up the sides of the silicone mold. Top with diced mushrooms, chives, and spinach.
Combine the eggs, cream, garlic salt and salt in a medium bowl and whisk thoroughly. Pour into molds. Molds should not be more than ¾ full.
Pour one cup of water in the Instant Pot and insert the trivet. Carefully lower the mold on to the trivet. Secure the lid, making sure the vent is closed.
Using the display panel select the MANUAL function*. Use the +/- keys and program the Instant Pot for 5 minutes.
When the time is up, let the pressure naturally release for 5 minutes, then quick-release the remaining pressure.
Carefully remove the mold and turn out onto a plate while still warm. Immediately flip each mini quiche so that the mushrooms are on top and press down lightly with fingers to flatten the bottom of each quiche.
Garnish with additional asiago cheese if desired. Serve warm.
Watch the recipe video here: