Bang Bang Shrimp
Jeff Mauro's Bang Bang Shrimp is easy as 1-2-3 ??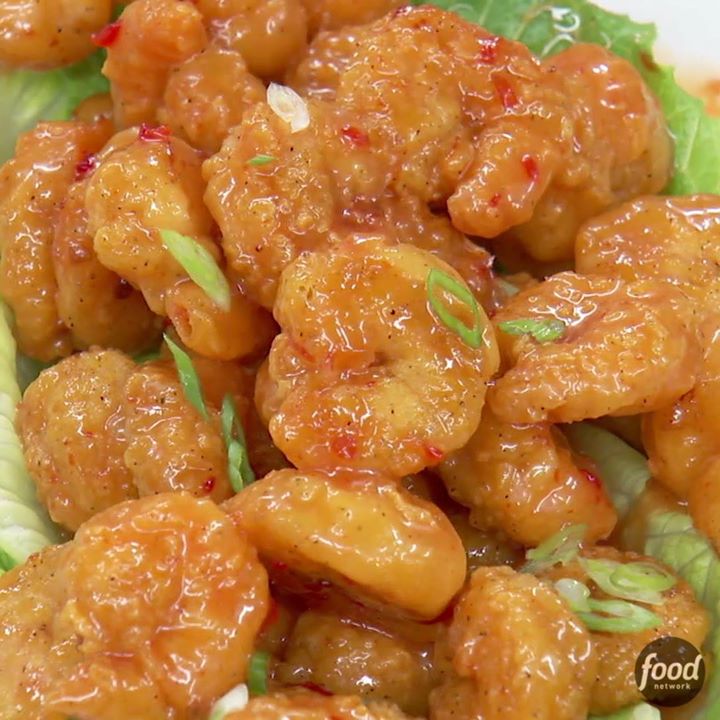 Ingredients
1 package frozen popcorn shrimp (about 18 ounces)
¼ cup Thai chili sauce
2 tablespoons mayonnaise
1½ tablespoons honey
1 tablespoon sriracha
4 lettuce leaves, for serving
Chopped scallions, for garnish
Instructions
Cook the shrimp according to the package instructions.
Meanwhile, combine the Thai chili sauce, mayonnaise, honey and sriracha in a bowl and whisk until fully combined.
Toss the cooked shrimp in the mayo mixture while it's still hot. Put the lettuce leaves down on a plate and spoon the shrimp over the lettuce. Sprinkle with scallions and serve.
Watch the recipe video here: