Instant Pot Keto Clam Chowder
This keto-approved chowder is rich and indulgent. The broth is creamy, yet light, and has a slight brininess.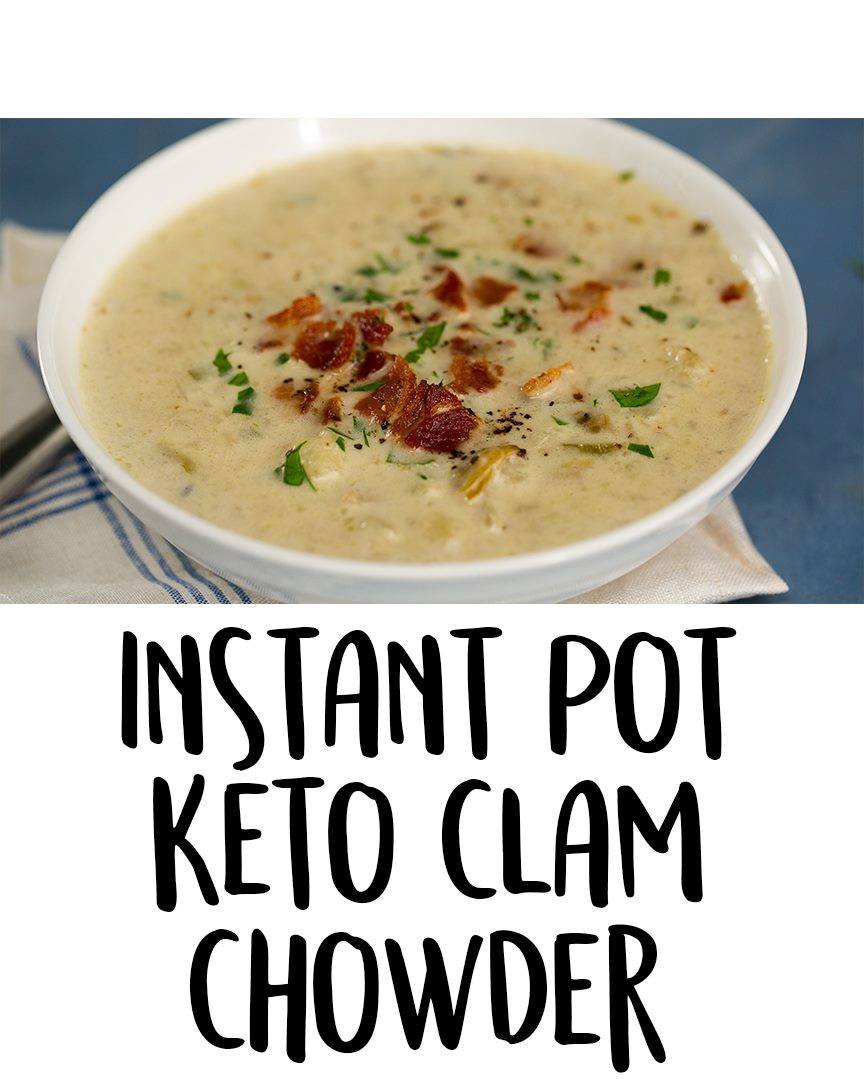 Ingredients
3 bacon slices, chopped
1 medium-size white onion, finely diced
2 celery stalks, finely diced
2 garlic cloves, minced
2 tablespoons unsalted butter
2 teaspoons fresh thyme leaves
1 teaspoon kosher salt
½ teaspoon black pepper
1 head cauliflower, cut in 1-1½- in. pieces
1½ cup water
1 cup clam juice
1½ cups heavy cream
16 ounces canned clams, including juice
¼ cup finely chopped fresh flat-leaf parsley
Instructions
Set instant pot to the "sauté" setting, and add bacon. Cook, stirring often, until crisp, about 10 minutes. Transfer bacon to a plate lined with paper towels to drain; leave drippings in pot.
Add onion, celery, garlic, and butter to bacon drippings; cook, stirring often, until onions are translucent, about 5 minutes. Stir in thyme, salt, and pepper; cook, stirring until fragrant, 2 minutes.
Add cauliflower, water, and clam juice to instant pot, and cover. Turn steam valve to the "sealing" position, and press cancel. Set instant pot to high pressure for 5 minutes; seal. After pressure cooking has ended, press cancel, and carefully release the pressure.
Add heavy cream, and blend with an immersion blender until partially blended but still chunky. Stir in clams. Press "sauté" on instant pot, and bring mixture to a simmer. Simmer, stirring occasionally, until slightly thickened, about 5 minutes. Turn off heat, and stir in parsley. Sprinkle each serving with bacon.
Watch the recipe video here: