Instant Pot Beer Cheese Soup
A hearty bowl of beer cheese soup topped with…wait for it…POPCORN.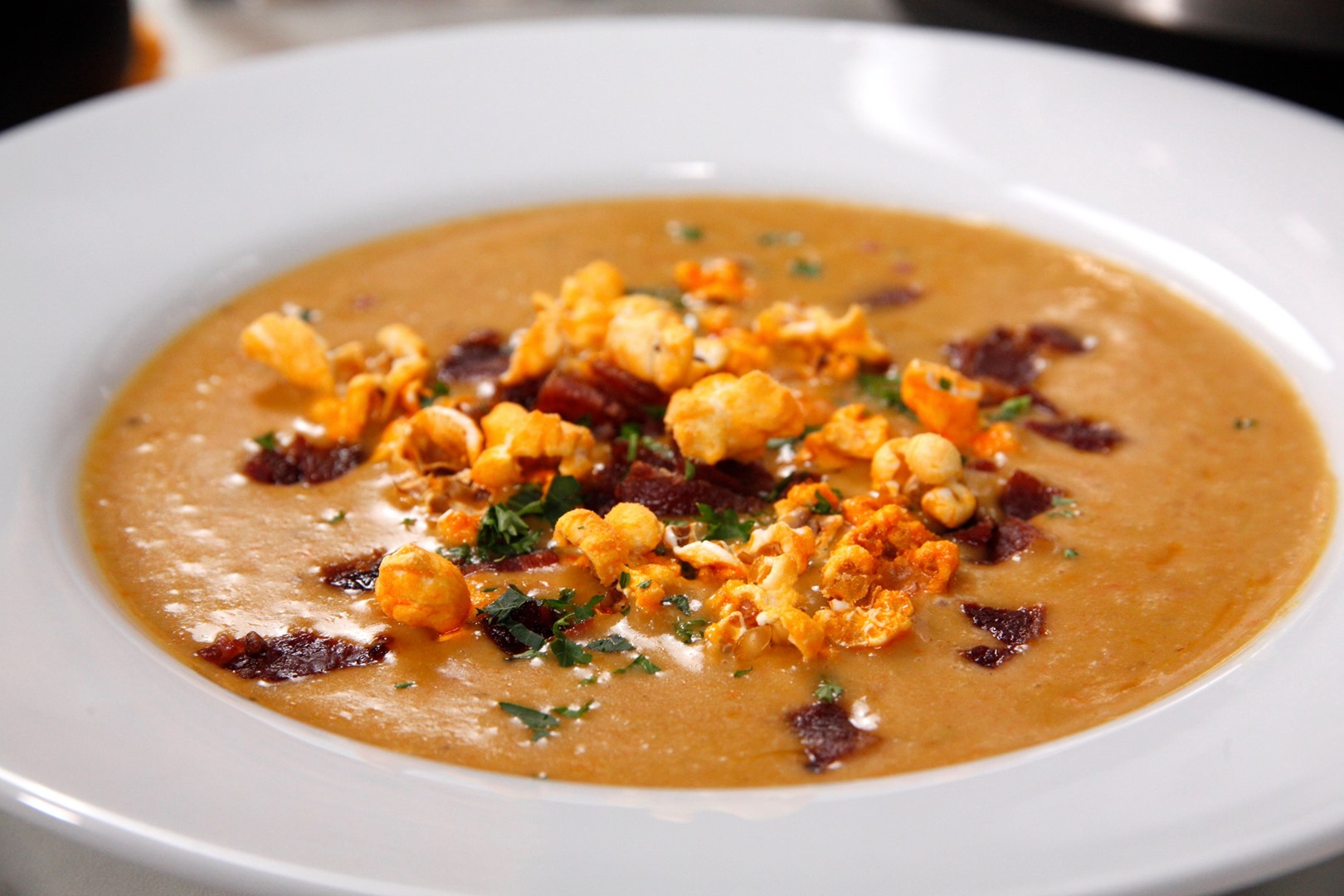 Ingredients
5 slices bacon, chopped
3 tbsp butter
1 small onion, finely diced
½ cup diced carrots
½ cup diced celery
⅓ cup flour
3 cups chicken broth
½ tsp black pepper
½ tsp ground mustard
¼ tsp cayenne, or to taste
12 oz beer
16 oz grated sharp cheddar cheese
1½ cups salted popcorn for garnish (cheese popcorn works great or you can use croutons in a pinch)
Instructions
Add bacon to the Instant Pot. Using the display panel select the SAUTE function. Cook and stir until bacon is crisp.
Remove bacon with a slotted spoon and set aside on a paper towel-lined plate.
Add butter, onion, carrots and celery to the bacon drippings and saute until slightly softened, about 4 minutes.
Sprinkle flour over the vegetables and stir to coat.
Add broth to the pot and deglaze by using a wooden spoon to scrape the brown bits from the bottom of the pot.
Add pepper, mustard powder, cayenne and beer to the pot and stir to combine.
Turn the pot off by selecting CANCEL, then secure the lid, making sure the vent is closed.
Using the display panel select the MANUAL function*. Use the +/- keys and program the Instant Pot for 7 minutes.
When the time is up, perform a controlled release of the remaining pressure, watching out for any starchy spray.
Using an immersion blender (or high capacity blender), puree the vegetable mixture until smooth.
Gradually add cheese, stirring between each addition, until the mixture becomes thick and creamy.
Adjust seasonings. Top with bacon and popcorn and serve immediately.
Watch the recipe video here:
A hearty bowl of beer cheese soup topped with…wait for it…POPCORN.RECIPE: http://chopsecrets.com/instant-pot-beer-cheese-soup/

Posted by Chop Secrets on Sunday, August 11, 2019