Instant Pot I NEED S'MORE S'Mores Brownies
All you need to satisfy that campfire chocolatey craving!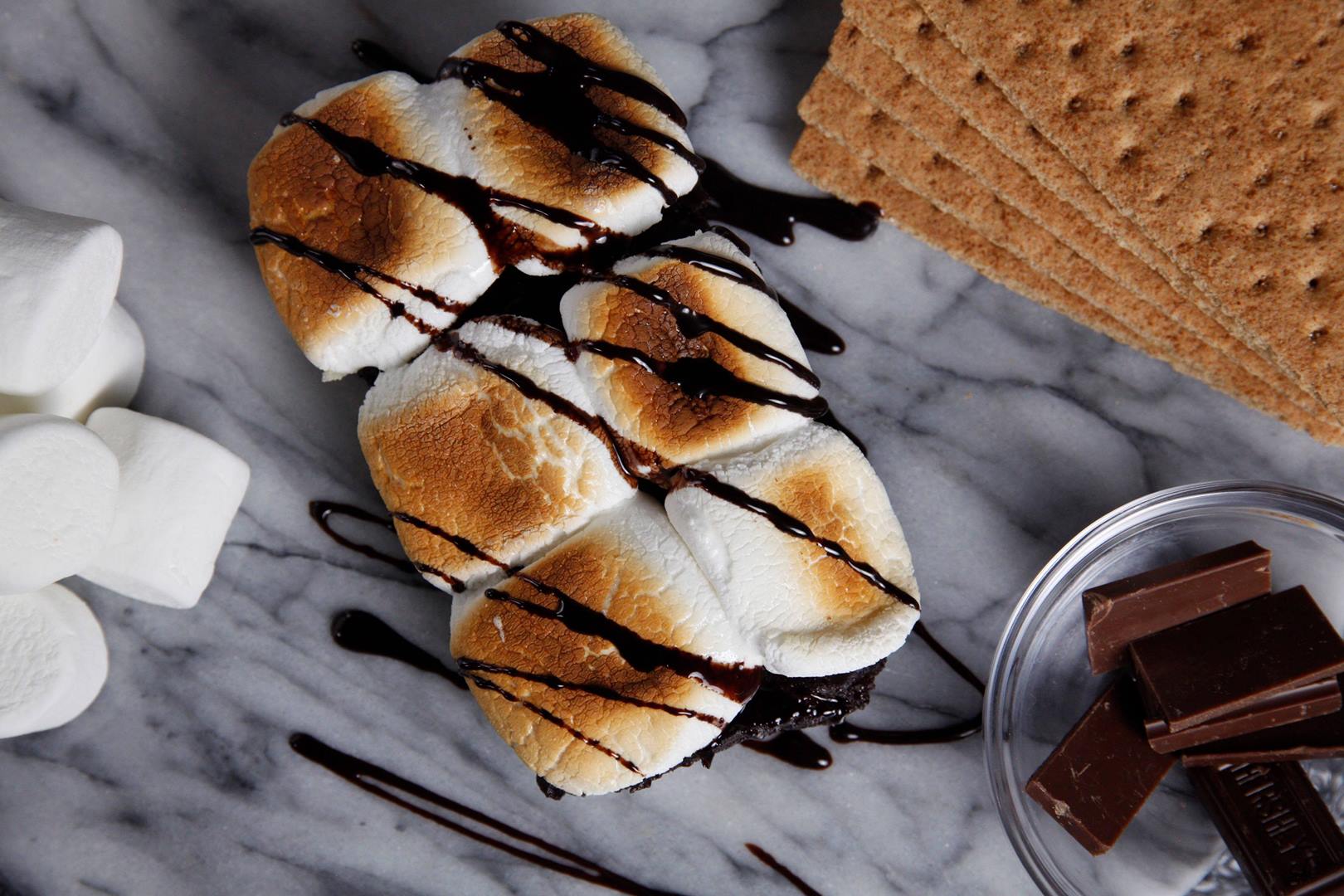 Ingredients
1 graham cracker
⅔ cup prepared brownie batter
¼ of a 1.55 oz Hershey bar (3 rectangles), roughly chopped
1 cup water
6 marshmallows (not miniature)
Instructions
Cut a rectangle of parchment paper to fit the bottom of a 2-cup loaf pan (these work great: https://amzn.to/2D9OYEC)
Place graham cracker in pan on top of parchment paper.
Spread ⅓ cup prepared brownie batter over the graham cracker. Sprinkle chopped chocolate over batter.
Top with remaining ⅓ cup prepared brownie batter. Cover loosely with foil–do not seal.
Pour 1 cup of water into the Instant Pot, followed by the steam rack.
Carefully lower the loaf pan onto the steam rack, then secure the lid, making sure the vent is closed.
Using the display panel select the MANUAL function*. Use the +/- keys and program the Instant Pot for 35 minutes.
When the time is up, let the pressure naturally release for 10 minutes, then quick-release the remaining pressure.
Remove the loaf pan and top with 6 marshmallows. Set under the broiler 2-3 minutes until golden brown (watch carefully!).
Lightly flatten the marshmallows with a fork to help them spread.
Cool at least 10 minutes, then run a knife around the edge of the pan to loosen. Remove from pan and cut into 6 pieces.
Watch the recipe video here: