Instant Pot Homemade Hamburger Helper
It tastes even better than the classic flavor we all know and love.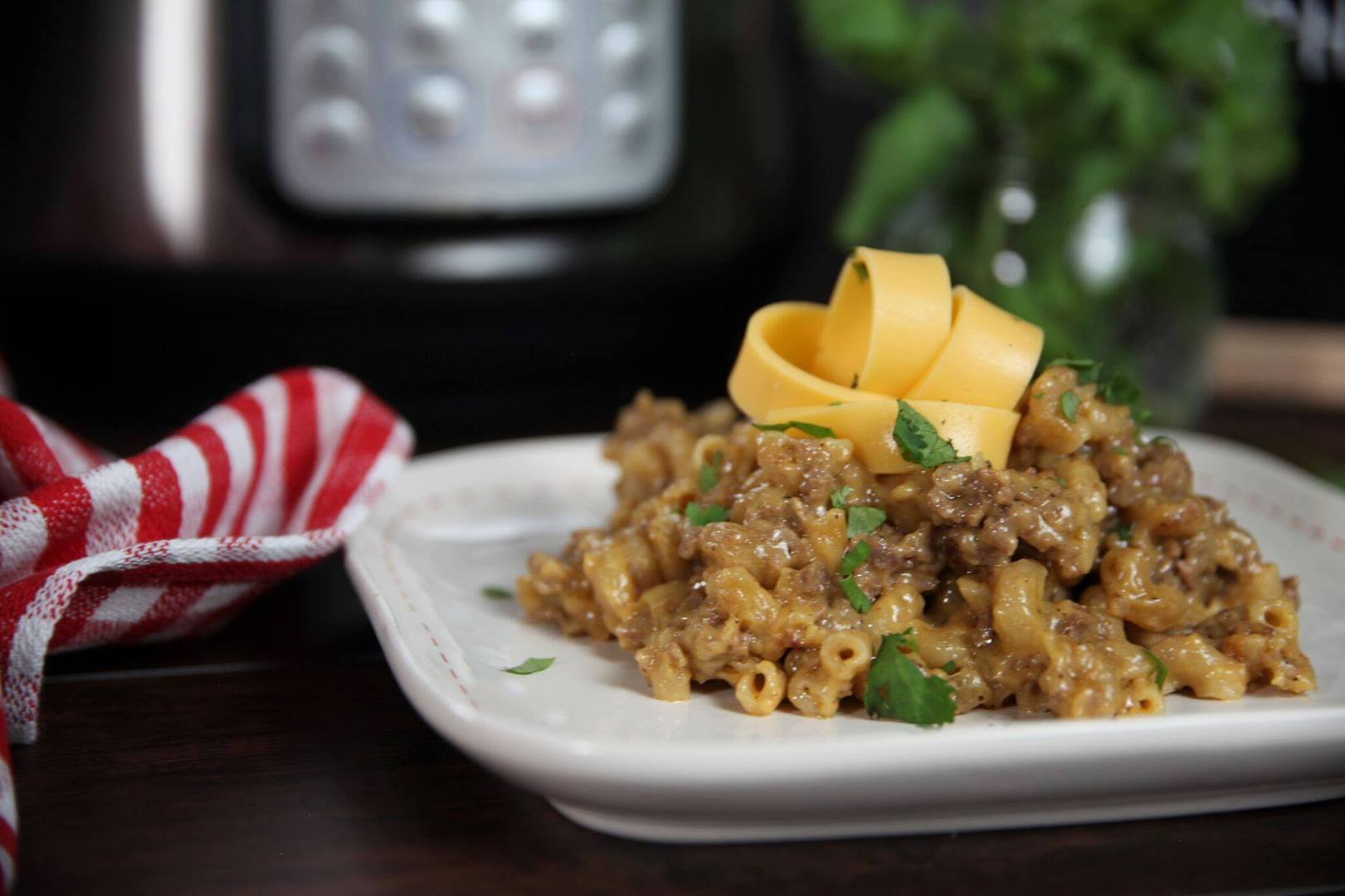 Ingredients
For pot:
1 lb ground beef (preferably 93% lean)
1 tbsp onion powder
1 tbsp garlic powder
2 cups beef broth
16 oz elbow macaroni
For sauce:
1 cup half and half
10 oz cheddar cheese, shredded
3 oz American cheese, cut into strips (from the deli, not the kind that comes in cellophane!)
2 cups fresh spinach, finely chopped (optional)
2 tsp kosher salt, or to taste
½ tsp pepper, or to taste
Additional shredded cheese for garnish, if desired
Instructions
Using the display panel select the SAUTE function.
Add ground beef, onion powder and garlic powder to the Instant Pot. Cook and stir until no pink remains.
Stir in pasta and broth, then secure the lid, making sure the vent is closed. Select CANCEL to turn off the pot.
Using the display panel select the MANUAL function*. Use the +/- keys and program the Instant Pot for 4 minutes.
When the time is up, quick-release the remaining pressure.
Stir in half and half, then stir in the cheese, a little at a time, until melted. Season with kosher salt and pepper.
Just before serving, fold in chopped spinach, if using. Top with additional cheese for garnish, if desired.
Watch the recipe video here: