Instant Pot Garlic Parmesan Mac and Cheese
BETTER than any mac and cheese I've ever had, but with zero fake ingredients!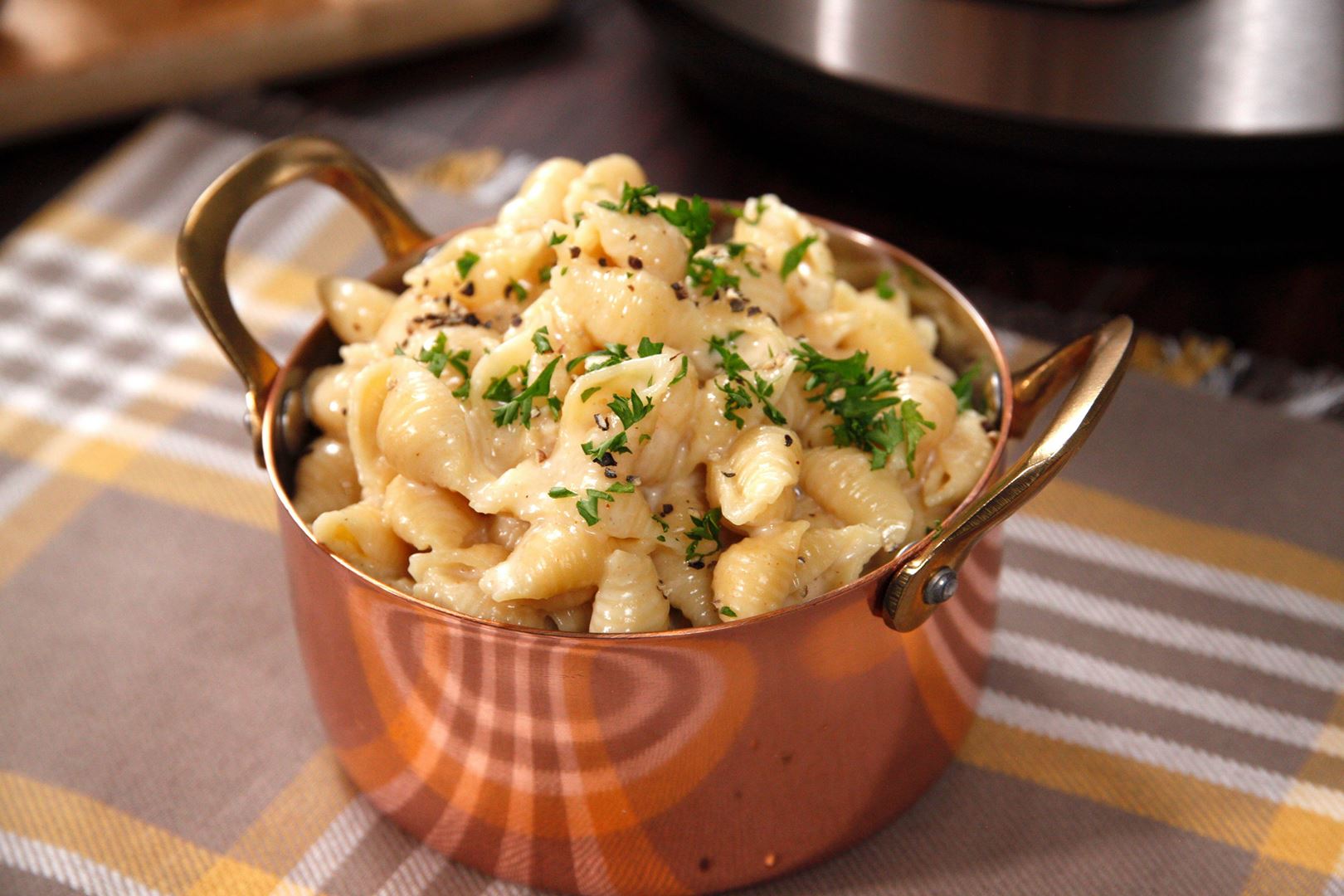 Ingredients
4 cups water, warmed
1 lb box pasta shells, rotini or other short pasta
2 tbsp butter
3 cloves garlic, minced
1 tsp garlic powder
¼ tsp cayenne
1 cup evaporated milk
2 cups shredded Monterey jack
1 cup grated parmesan cheese
Salt to taste
Freshly ground black pepper to garnish
Instructions
Combine the water, pasta, butter, minced garlic, garlic powder and cayenne in the Instant Pot. Secure the lid, making sure the vent is closed.
Using the display panel select the MANUAL function*. Use the +/- keys and program the Instant Pot for 4 minutes.
When the time is up, quick-release the pressure. If pasta is not completely cooked, use the SAUTE function and cook, stirring occasionally, for another 2-3 minutes.
Add evaporated milk and cheeses, one at a time, stirring between each until the mixture becomes thick and creamy.
Salt to taste.
Watch the recipe video here:
BETTER than any mac and cheese I've ever had, but with zero fake ingredients!RECIPE: http://chopsecrets.com/instant-pot-garlic-parmesan-mac-and-cheese/

Posted by Chop Secrets on Friday, August 23, 2019