Instant Pot Dijon Dill Chicken
Dijon and dill anchor this keto-friendly dish.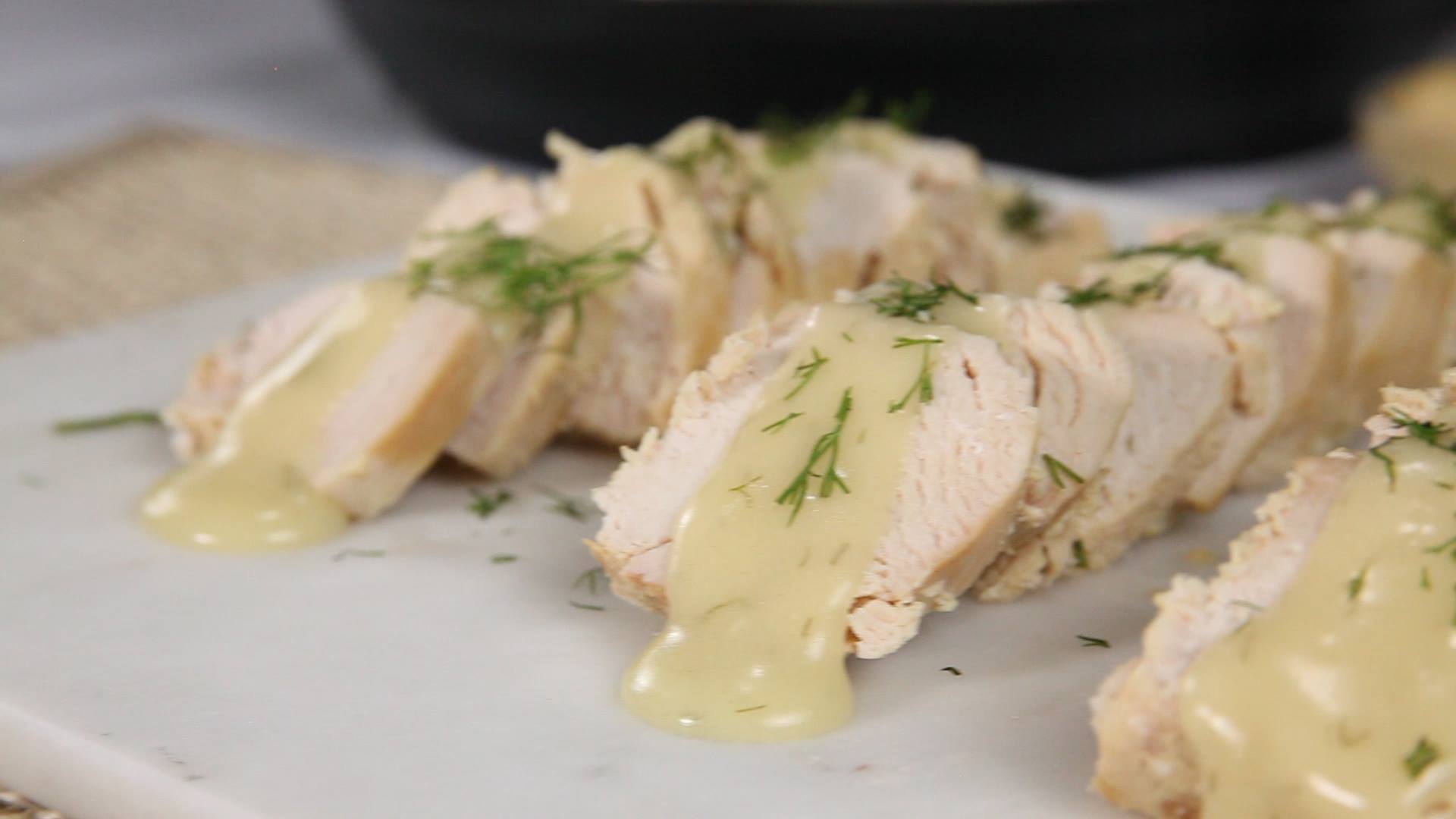 Ingredients
2 cups chicken broth
¼ cup of dijon mustard
2½ lbs boneless, skinless chicken thighs
4 tbsp salted butter, cut into 6-8 pieces
To finish:
1½ tbsp lemon juice
¼ cup of dijon mustard
¼ cup cornstarch
¼ cup cold water
½ cup fresh dill, finely chopped, plus more for garnish
Instructions
Add broth and ¼ cup dijon to the Instant Pot. Stir to combine.
Add the chicken in one even layer, turning once to coat.
Dot butter pieces over the chicken.
Secure the lid, making sure the vent is closed.
Using the display panel select the MANUAL function*. Use the +/- keys and program the Instant Pot for 8 minutes.
When the time is up, quick-release the remaining pressure.
Carefully remove the meat from the pot to a shallow dish and cover loosely with foil, reserving juices.
Using the display panel select the SAUTE function and adjust to HIGH or MORE
Add lemon juice and remaining ¼ cup dijon mustard. Stir to combine.
In a small bowl, mix together cornstarch and cold water. Pour cornstarch mixture into the pot and stir until thickened
Turn the pot off by selecting CANCEL. Allow to cool 5 minutes.
Stir in chopped dill. Serve chicken topped with sauce and additional dill for garnish, if desired.
Watch the recipe video here: