Chinese Take-Away-Style Lemon Chicken
Chinese Take-Away-Style Lemon Chicken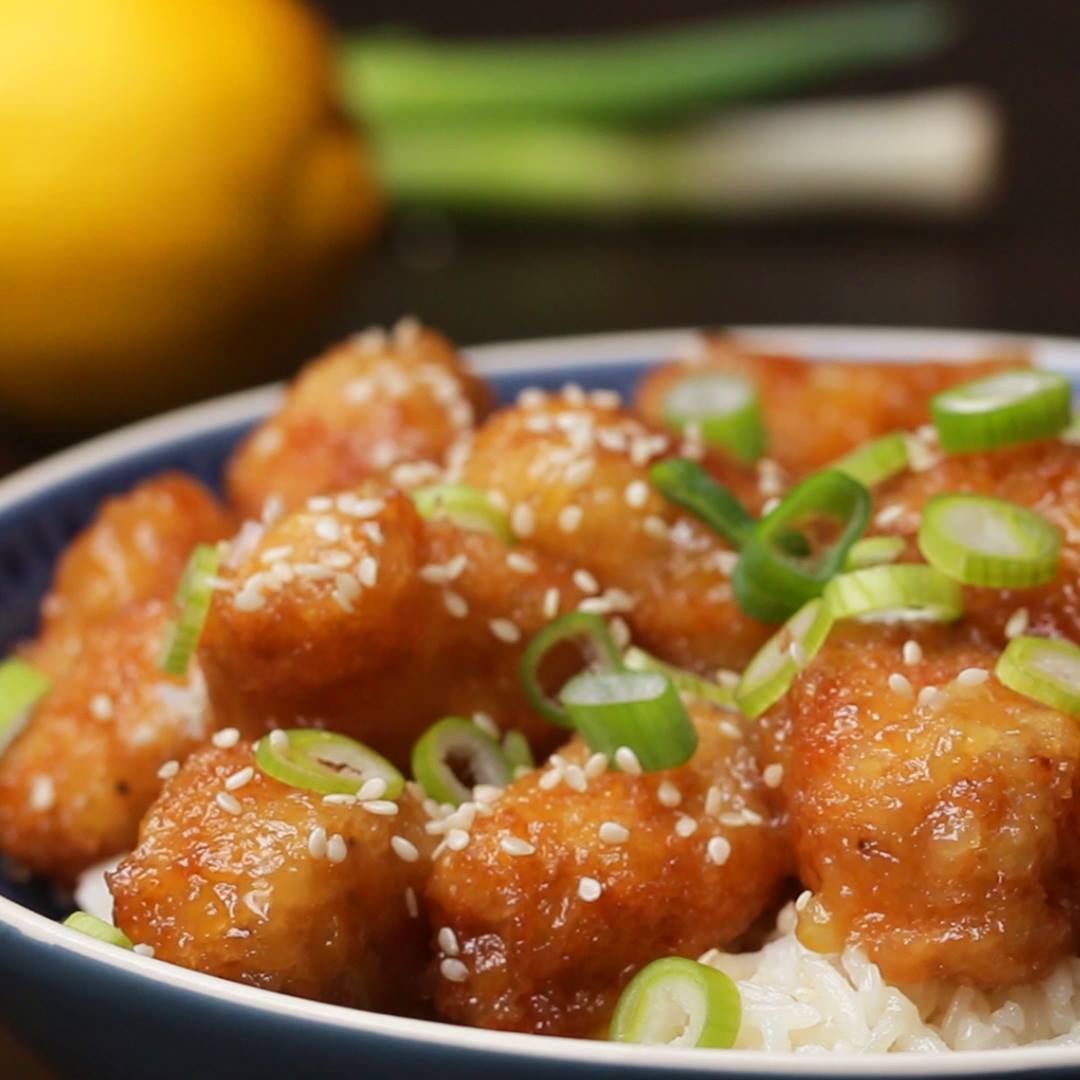 Ingredients
MARINADE
120 g (¼ lb) chicken breast, diced
½ lemon lemon zest
1 teaspoon garlic, crushed
1 tablespoon soy sauce
salt, to taste
pepper, to taste
CHICKEN BREADING
50 g (½ cup) flour
2 eggs, beaten
50 g (1 cup) panko breadcrumbs
500 mL (2 cups) oil
LEMON SAUCE
60 mL (¼ cup) chicken stock
½ lemon lemon zest
1 lemon, juiced
4 tablespoons sugar
1 tablespoon water
½ tablespoon corn flour
Instructions
Combine all marinade ingredients with the chicken breast and leave for 20 minutes.
Coat the chicken breast first in flour, then eggs, and finally panko breadcrumbs.
In a medium-sized saucepan heat the oil to 170°C (325˚F).
Deep fry the breaded chicken for about 3-4 minutes until the coating is golden brown.
In a small frying pan, combine the chicken stock, lemon juice, and sugar. Bring the mixture to a boil.
Mix the corn flour with the water, then add the mixture to the frying pan to thicken the sauce.
Add the chicken to the frying pan and coat with the lemon sauce.
Serve on top of rice. (We garnished ours with green onions and sesame seeds.)
Enjoy!
Watch the recipe video here: