Gourmet Mac & Cheese
Gourmet Mac & Cheese recipe.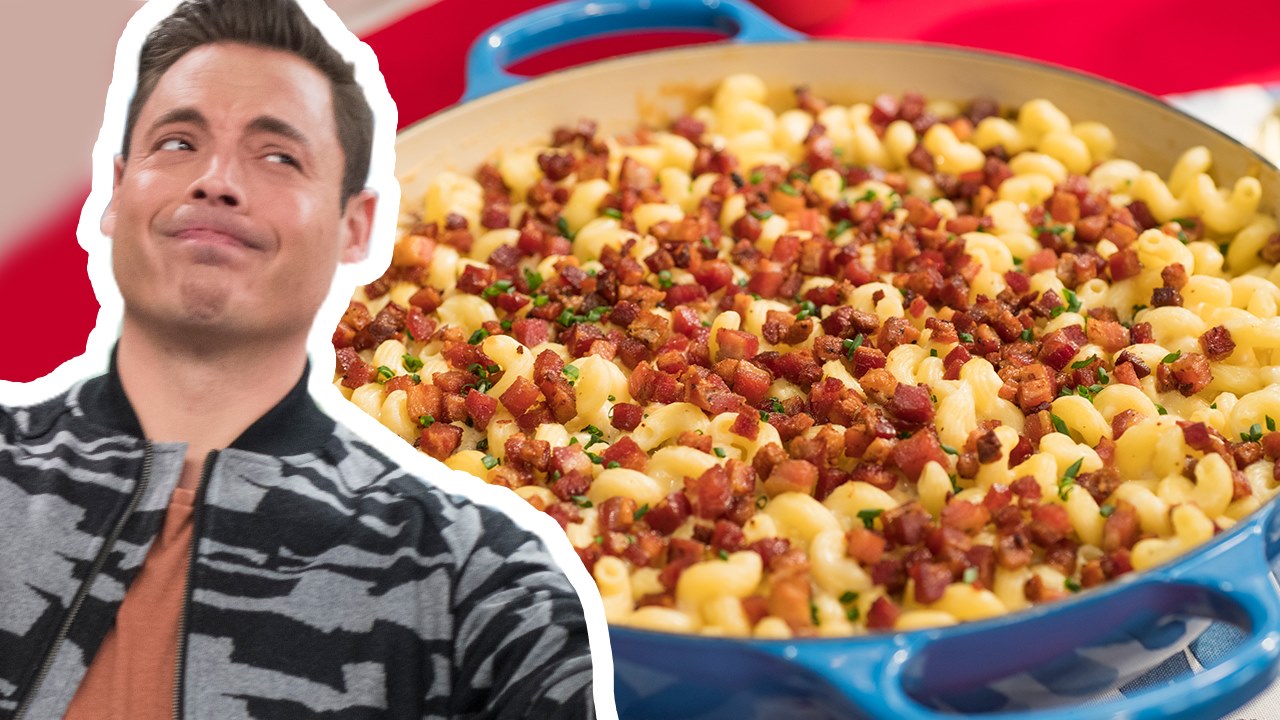 Ingredients
1½ pounds cavatappi
Kosher salt and freshly ground black pepper
16 ounces pancetta, small diced
4 tablespoons unsalted butter
5 tablespoons all-purpose flour
2 cloves garlic, grated on a rasp
1 tablespoon Dijon mustard
1 teaspoon hot sauce
4 cups whole milk
8 ounces fontina cheese, grated
8 ounces Gruyere, grated
8 ounces Havarti cheese, grated
4 ounces blue cheese, crumbled
1 tablespoon chopped fresh chives
Instructions
Preheat oven to 350 degrees F.
Boil pasta in boiling salted water until very al dente?about 3 minutes less than the box instructions (it will finish in the oven).
Render pancetta in a large oven-safe pan or French braiser over medium heat until still chewy and not quite crispy, about 20 minutes (it will finish crisping in the oven). Remove pancetta and drain all but 1 tablespoon rendered fat. Add butter, melt and then add flour to make roux. Whisk until smooth, then cook until blonde in color, 2 to 3 minutes. Add garlic, Dijon and hot sauce. Whisking vigorously, slowly add milk. Bring to simmer, whisking constantly, then cook, whisking occasionally, about 5 minutes.
Add fontina, Gruyere, Havarti and blue cheese and season with salt and pepper. Mix in pasta until fully coated. Cover entire top with pancetta and bake until bubbly and gooey, 10 to 15 minutes. Sprinkle with chives and serve immediately.
Unbaked Gourmet Mac & Cheese can be made ahead of time and stored in the fridge. Bring to room temperature before baking, and add on another 10 minutes in the oven.
Watch the recipe video here:
Take your classic mac to the next level with crispy pancetta and FOUR cheeses! #NationalMacAndCheeseDay Save Jeff Mauro's recipe: https://foodtv.com/2Jxcr4B.

Posted by Food Network on Sunday, July 14, 2019