Giant Molten Chocolate Box Cake
This giant molten chocolate cake is going to make you feel things ?...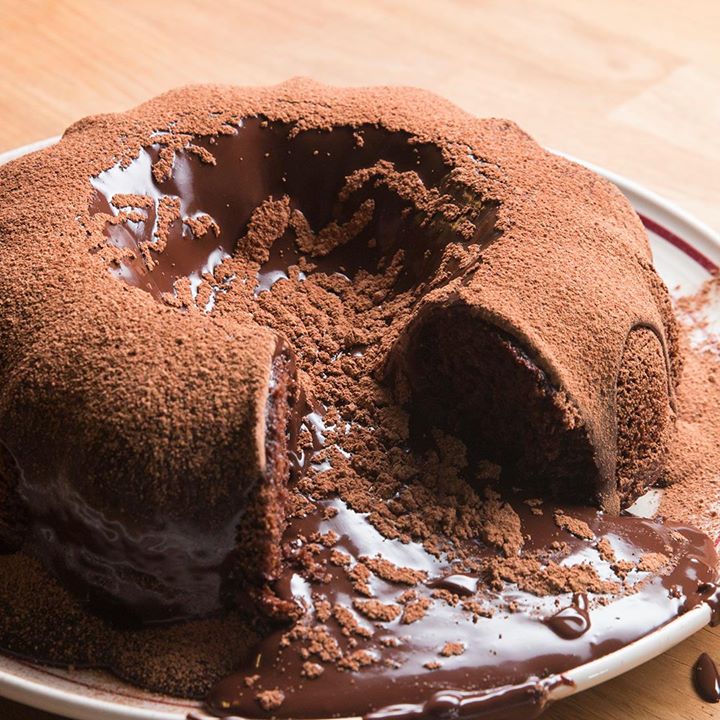 Ingredients
1 box chocolate cake mix
1 cup (240 mL) water
⅓ cup (80 mL) oil
3 eggs
2 cups (480 mL) heavy cream
16 oz (455 g) dark chocolate
cocoa powder, to serve
Instructions
Preheat the oven to 350˚F (180˚C).
In a large mixing bowl, combine the cake mix with the water, oil, and eggs, and stir until well combined.
Transfer the mixture to a well-greased bundt pan.
Bake for 35-45 minutes, or until a toothpick comes out clean.
Heat the heavy cream in a small saucepan until just boiling.
Transfer to a medium mixing bowl with the dark chocolate and mix until well combined.
Invert the bundt cake onto a serving dish.
Pour the chocolate ganache in the center hole, allowing it to overflow and cover all of the cake.
Dust the cake with cocoa powder and allow ganache to rest for 30 minutes.
Enjoy!
Watch the recipe video here:
This giant molten chocolate cake is going to make you feel things ?…FULL RECIPE: https://tasty.co/recipe/giant-molten-chocolate-box-cake

Posted by Tasty on Monday, March 12, 2018