Berry Mousse Cake
Yes, you can make gyros at home. This homemade Greek-American style gyro is delicious and very easy to make.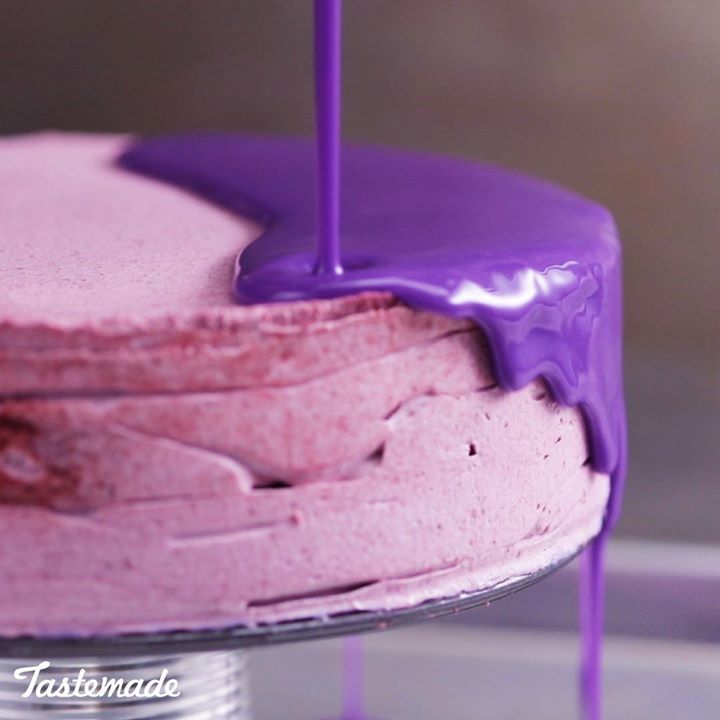 Ingredients
1 pound ground beef
1 pound ground lamb
1 teaspoon dried oregano
1 teaspoon cumin
Salt & pepper
½ cup breadcrumbs, soaked in olive oil
1 medium onion, grated
2 cloves garlic, grated
Olive oil
Tzatziki:
1 English cucumber, peeled, grated and drained of excess water
3 sprigs dill
Squeeze of lemon
2 cloves garlic, minced
1½ cups Greek yogurt
To serve:
Pita or flatbread
Shredded lettuce
Red onion, thinly sliced
1 tomato, cut into chunks
Instructions
Preheat oven to 350 degrees F.
In a medium mixing bowl, add ground meats, oregano, cumin, salt, pepper, breadcrumbs, onion and garlic. Use a mixer with paddle attachment or food processor to get mixture super fine and paste-like.
Transfer mixture to a loaf pan coated with olive oil and press down to firm. Bake for approximately 1 hour until top is golden brown.
In a small bowl, combine tzatziki ingredients.
Slice meat into pieces. Lay out a flatbread, top with shredded lettuce, gyro meat, tzatziki, onion and tomatoes. Enjoy!
Watch the recipe video here:
You could say this mousse cake is berry pleasing.Full Recipe: taste.md/2BfWRDK

Posted by Tastemade on Tuesday, December 26, 2017