Fried Chicken Salad Sandwiches
We don't want to say Chef Damaris Phillips' Fried Chicken Salad Sandwiches are the best of its kind... but they're pretty darn close ??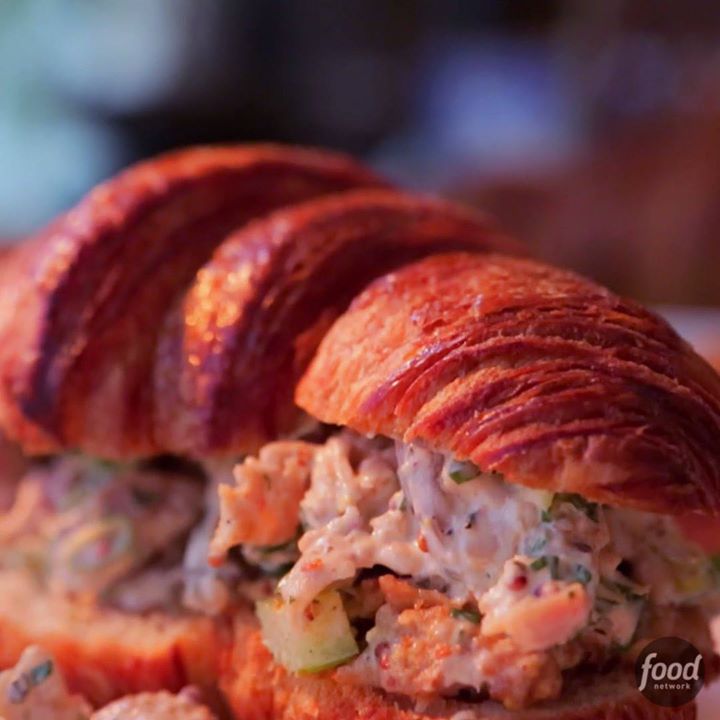 Ingredients
¾ cup mayonnaise
½ cup buttermilk
¼ cup whole-grain mustard
1½ teaspoons dried Italian seasoning
½ teaspoon cayenne
Juice of ½ lemon
4 cups cold fried chicken, cut into large dice (5 to 8 pieces breasts and thighs)
¼ cup chopped fresh parsley
3 stalks celery, diced
3 green onions, sliced
Kosher salt and freshly ground black pepper
4 croissants, split
Instructions
In a large bowl, whisk together the mayonnaise, buttermilk, mustard, Italian seasoning, cayenne and lemon juice. Add the chicken, parsley, celery and green onions, and toss to coat in the dressing. Season with salt and pepper. Let the chicken salad hang out for 30 minutes or so to allow the flavors to marry. Divide evenly among the croissants. Serve.
Watch the recipe video here: