Easy Pecan Pie
Making a pecan pie can seem like a major culinary challenge, but this recipe makes it so easy you can't fail—promise! Just mix up the filling, pour it in the pre-made crust and bake.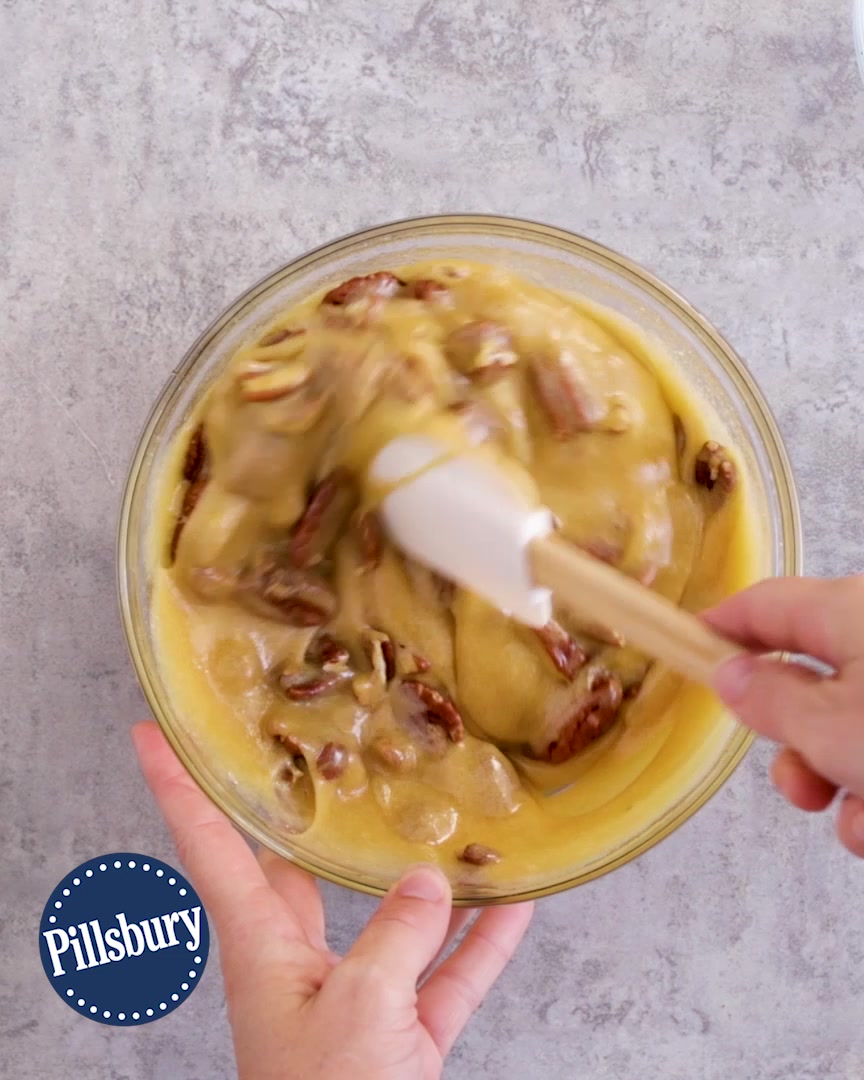 Ingredients
1 cup packed brown sugar
⅓ cup butter, melted
¾ cup light corn syrup
½ teaspoon salt
3 eggs
1½ cups pecan halves or pieces
1 Pillsbury™ Pet•Ritz® frozen deep dish pie crust (from 12-oz package)
Instructions
Heat oven to 375°F; place cookie sheet in oven to preheat.
In medium bowl, mix brown sugar, butter, corn syrup, salt and eggs with electric mixer on medium speed until well blended; stir in pecans. Pour into frozen crust.
Bake on preheated cookie sheet 35 to 45 minutes or until center is set. After 15 to 20 minutes of baking, cover crust edge with strips of foil to prevent excessive browning. Cool 30 minutes; refrigerate at least 2 hours until chilled before serving. Cover and refrigerate any remaining pie.
Watch the recipe video here: